When Did Prince Harry and Meghan Markle Get Married?
In Case You Were Wondering, Here's How Long It's Been Since Harry and Meghan's Big Day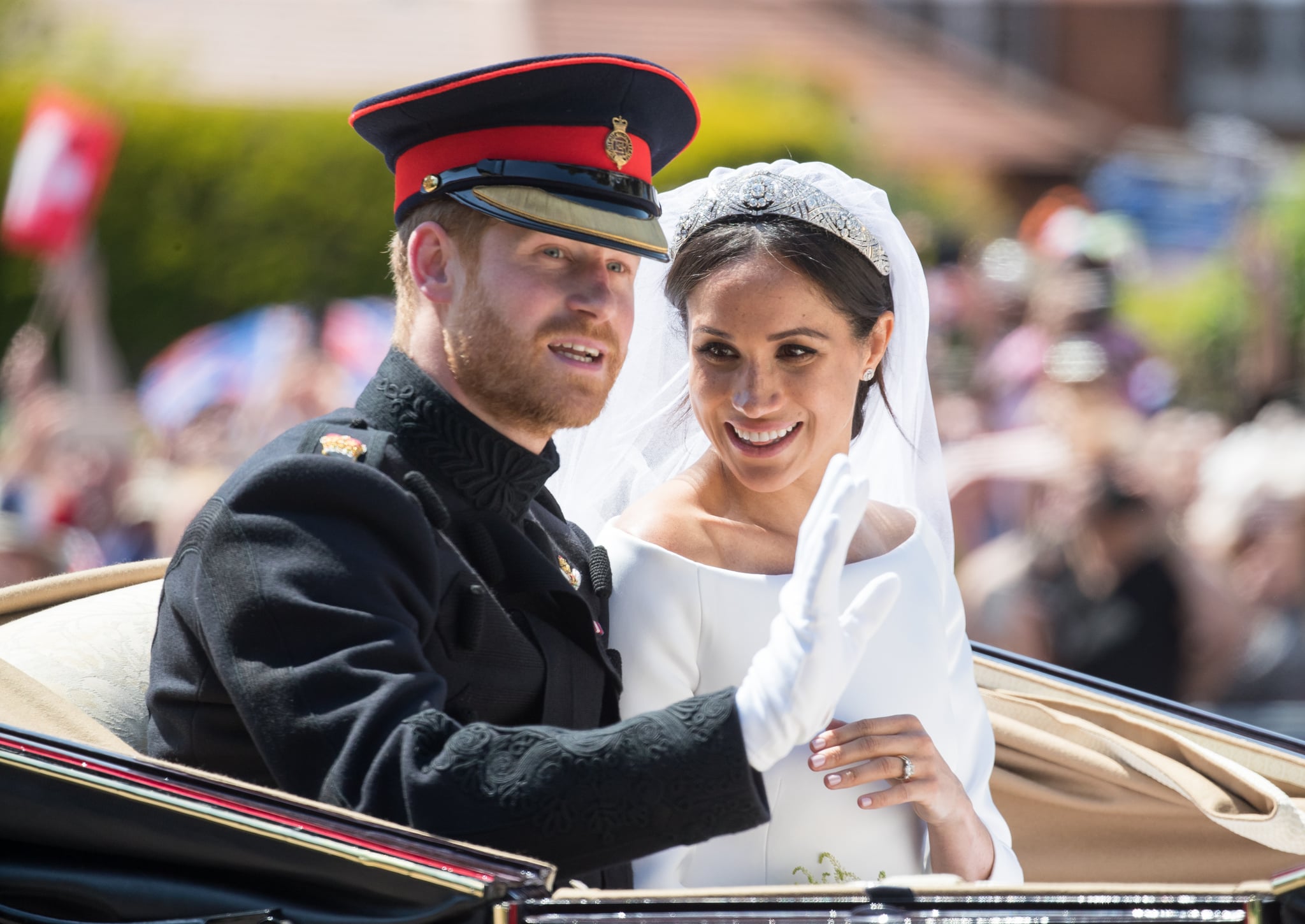 With the news of the Duke and Duchess of Sussex's new baby boy, Archie, we're feeling nostalgic about Harry and Meghan's bona fide fairy tale of a relationship. It feels like they've been around forever, even though it's only been a few years. If you're trying to remember when exactly they tied the knot, we've got your answer — plus some other memorable milestones in their relationship!
Prince Harry and Meghan Markle wed on May 19, 2018, at St. George's Chapel (the same venue where Harry's cousin Princess Eugenie just wed Jack Brooksbank). Just prior to their wedding, the queen gave Prince Harry the title of Duke of Sussex, making his new wife, Meghan, the Duchess of Sussex.
At the time of their wedding in May, Harry and Meghan had been dating for nearly two years. The duo famously met on a blind date that was set up by a mutual friend in the Summer of 2016, and their relationship went public later that year when the royal family had to issue a statement about the harassment Meghan was facing. They dated for over a year, and on Nov. 27, 2017, their engagement was announced. In the six months between their engagement and the wedding, Meghan learned to assimilate into the royal family, learning protocol and even picking up a hint of a British accent, and all the while being ridiculously photogenic. Now, she and Harry are approaching their first anniversary and can celebrate with their new royal bundle of joy! Here's to many more joyous years for these two.