Randall's Pac-Man Obsession on This Is Us
Randall's Obsession With Pac-Man Has a Crazy Connection to Kevin's Fate on This Is Us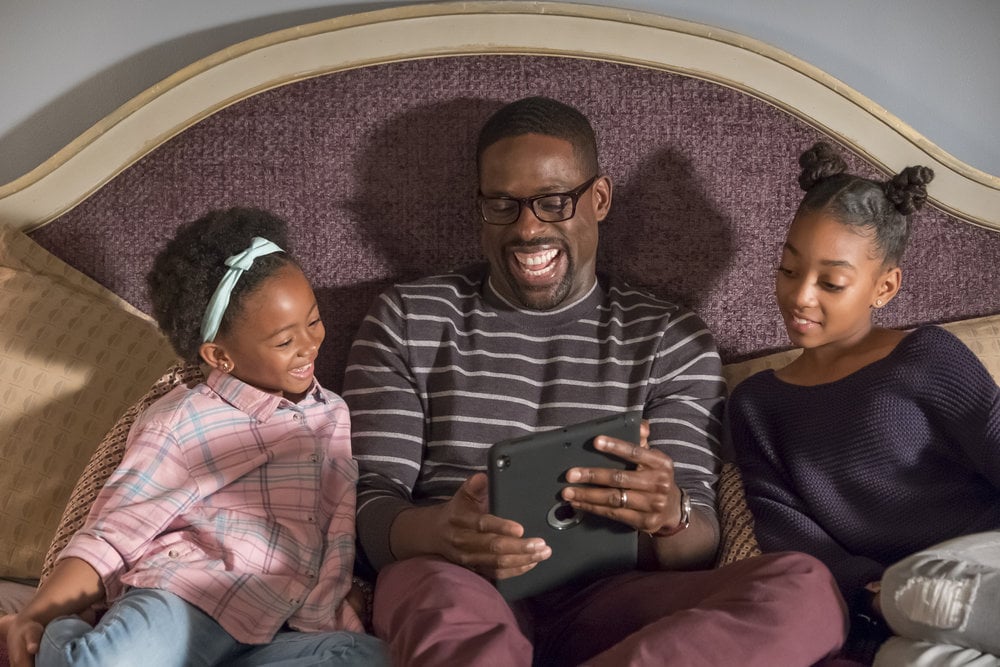 Randall Pearson, the "math prodigy with insane SAT scores and perfect grades," is so much more than the "total dork" Kate describes him as in This Is Us. He's also a Pac-Man aficionado, and we're finally learning just how much the game parallels his life in the show.
While viewers have seen snippets of Randall playing the game throughout the series, we were fully clued into his obsession with the nostalgic game during the most recent season two episode, "Number Three." The Pac-Man mentions start early on, beginning when we see Sterling K. Brown's character playing the game on his iPad with his two daughters, Tess and Annie. In a world where Candy Crush and Angry Birds occupy the App Store, it's surprising to see the Pearson pod getting a kick out of such an old-school game. It seems Randall's a lifer, and this game means more to him than we know.
Flashback to a college-bound Randall, before he was living the "big house, fancy car" life in New Jersey, as he embarks on a road trip with Jack to check out Howard University in Washington DC. Instead of going on the formal, campus-organized tour, Randall goes off with his friend, Keith. Jack insists Keith give his son a "real tour," saying that he doesn't want Randall to "major in Pac-Man." Ha.
Later in the episode, as Beth and Randall grapple with the fact that Deja is going back to live with her mother, Randall opens up about his love for the game.
"I used to be obsessed with Pac-Man," he tells his wife. "I had it on my computer. I'd play it for hours after everyone went to sleep. I got the girls into it, too. And it's strange, all these years later, the game really hasn't changed. It's the same game, just different people playing it."
Randall's speech about Pac-Man continues, getting to the heart of why it means so much to him. "In the middle of it all, there's Pac-Man. Bright yellow little dude doing his thing. Homie's like Sisyphus, decade after decade just eating those circles and trying different routes, trying his best to avoid all those ghosts. Life feels like Pac-Man sometimes, I guess. It's the same game over and over again, same board, same ghosts. Sometimes you get a bunch of cherries, but eventually, inevitably, those ghosts catch up with you."
Beth, extremely perplexed by her husband's "bleak" metaphor, acknowledges Randall's sadness and passion, and then they agree they'll eventually want to bring another foster child into their home.
At the end of a long day, Randall finds Kevin knocking on his front door, and shortly after, topping off a cup of orange juice with a hefty pour of vodka. As Kevin sinks deeper into a dark place of alcohol and drug abuse, we sadly see him getting a DUI with Randall's older daughter, Tess, in the car. While this is happening, the episode simultaneously flashes to the pre-college Pearson squad sitting together in the living room after Kevin's knee surgery.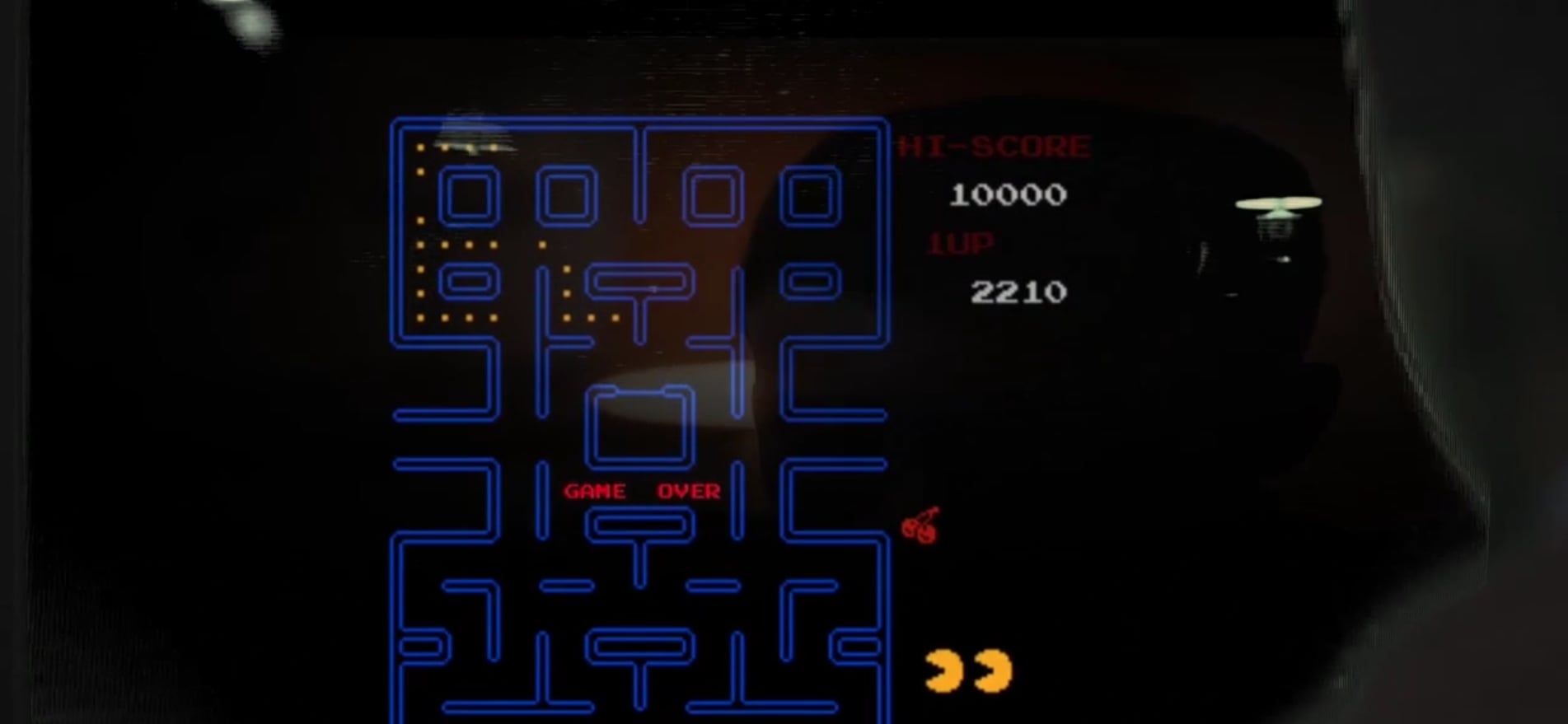 Randall is playing Pac-Man on the gaming system connected to the TV, and as Jack watches his family, we see Randall's game come to an end, seen above. Reddit user PP8900 pointed out that Randall "had three Pac-Mans remaining and lost one as Kevin was being arrested in current time."
As the final episode in the Big Three trilogy, it's interesting to see Randall lose one of the three lives. The "bright yellow little dude" Randall spoke of earlier could be a metaphor for Kevin, "eating those circles," and "trying to avoid those ghosts," as Kevin has done with his past. But the same way his alcoholism and substance abuse is exposed the second that police siren goes off, it's "those ghosts" catching up with him.
We're not sure what will happen with Kevin when the series resumes in January, but everyone knows his ghosts are out of the closet. He'll have no choice but to face them, or it's "Game Over."