11 Groundbreaking TV Series That Take a Closer Look at Immigrant Life
As a woman with parents from Vietnam, I've always been thrilled to see TV shows that tell stories about immigrant families. There aren't nearly enough of them out there, but there are ones that have left an indelible impact on pop culture — you can't deny how Master of None and One Day at a Time reimagined what an American family could look like. Telling tales of heartbreak, hope, and dreams deferred, these shows not only reveal how children toggle between different cultures but also how immigrant parents navigate new lives away from their homelands. From Ramy's soft and understated comedy to Never Have I Ever's bright and poppy teen drama, here are the best immigrant-focused TV shows that you can stream right now.
Never Have I Ever
Taking over Netflix by a whirlwind, Never Have I Ever, Mindy Kaling's lovely teen coming-of-age series, revolves around the family life and school drama of one Devi Vishwakumar (Maitreyi Ramakrishnan), an Indian American teenage girl who somehow always finds herself in hot water. While Devi's a straight-A student, she undergoes her fair share of trouble when it comes to her friendships, romances, and fraught relationship with her mother.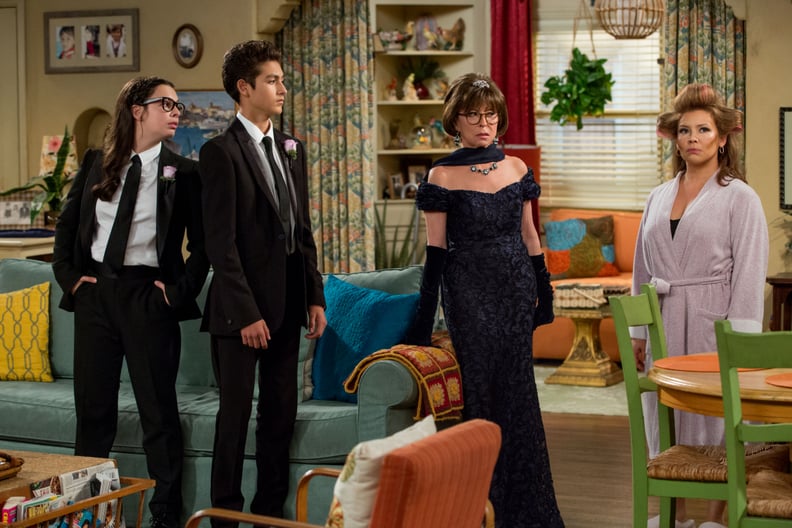 One Day at a Time
First gaining notoriety on Netflix, the poignant remake of One Day at a Time follows the multigenerational family life of Penelope Alvarez (Justina Machado). Penelope is a Cuban American veteran nurse who lives with her two teenagers and her bombastic mother Lydia (played by none other than the delightful Rita Moreno). They practically have a fifth roommate as well: Schneider, their lovably nosy landlord.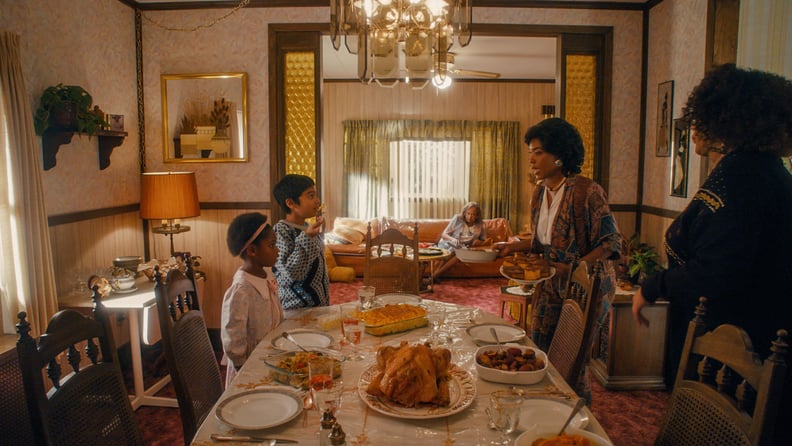 Master of None
Helmed by Aziz Ansari and Alan Yang, the former stars as Dev Shah, an Indian American man who hustles as a young actor while enjoying life to the fullest in New York with his friends. Master of None has given us some of the best episodes of television, including "New York, I Love You" and "Thanksgiving."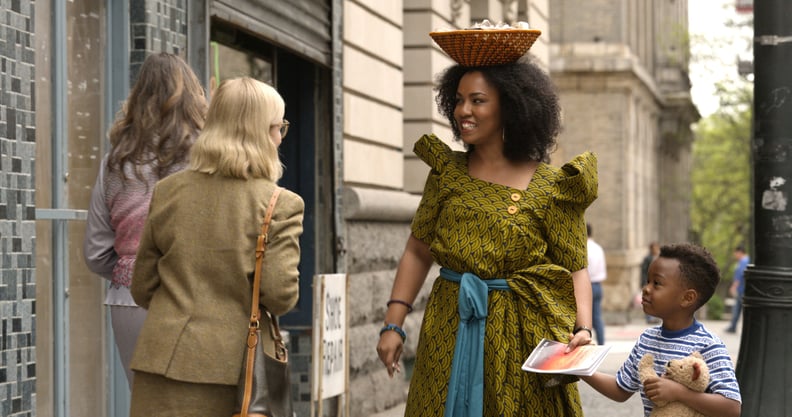 Little America
With a powerhouse creative team that includes Alan Yang, Kumail Nanjiani, Emily V. Gordon, and Lee Eisenberg, Apple TV+'s Little America is an underrated slice-of-life anthology series that adapts real stories of American immigrants and their children. It has the warm storytelling of Master of None, except each episode features a different person.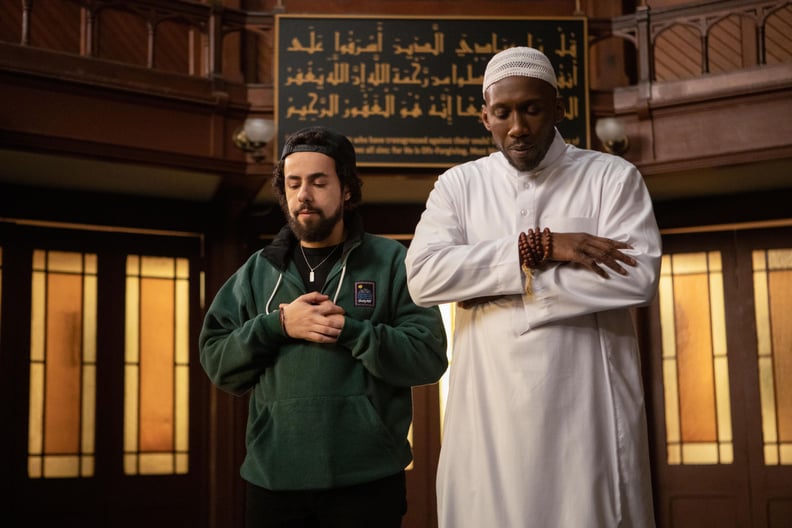 Ramy
Created and led by Ramy Youssef, Hulu's Ramy is a tender series about the moral trials and tribulations of its titular character, a young Egyptian American man who grapples with his Muslim faith. Throughout the show, there are also episodes predominantly devoted to the perspectives of others, including those of his mom and sister.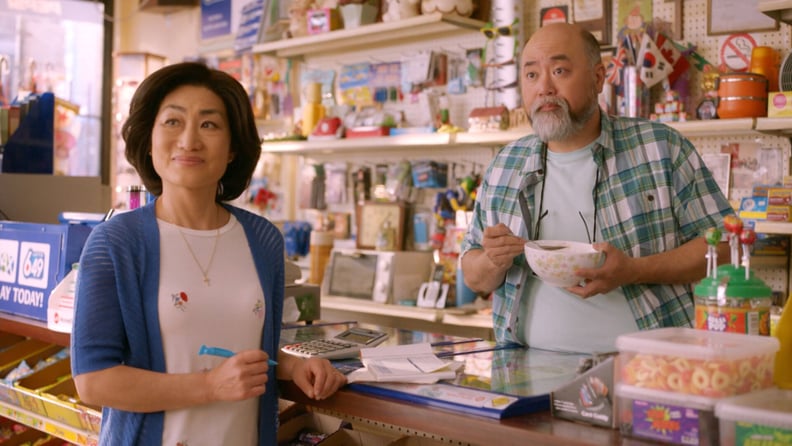 Kim's Convenience
Kim's Convenience depicts the antics that go on at a Toronto grocery store ran by a Korean Canadian family. While it's a sharp comedy at its core, the series about immigrant life does touch upon difficult family dynamics, particularly Janet and Jung's struggle with their parents' traditionalism.
Four Weddings and a Funeral
Featuring Nathalie Emmanuel and Nikesh Patel, Hulu's Four Weddings and a Funeral is a light and frothy retelling of the original '90s movie with Andie MacDowell and Hugh Grant. In the remake, Patel portrays Kash, a Pakistani British investment banker who grapples with the wishes of his immigrant father and his personal dreams of acting — all while juggling his various romances.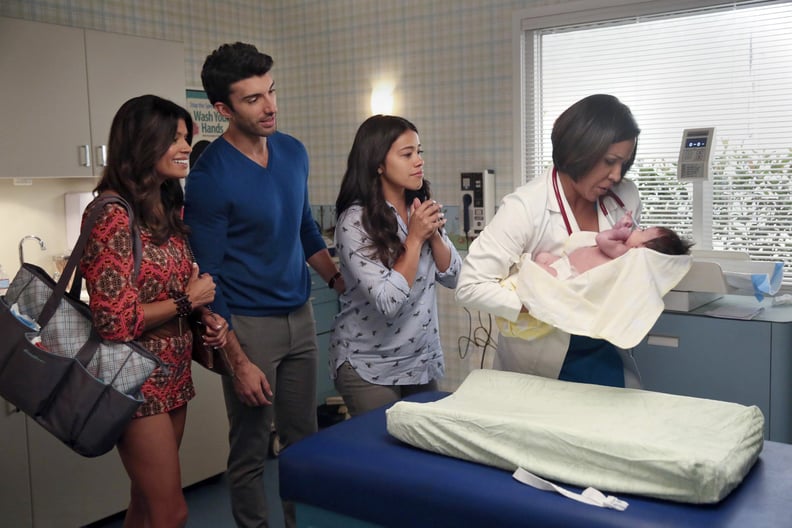 Jane the Virgin
Styled as a telenovela, Jane the Virgin follows the life of the devout Jane Villanueva, a Venezuelan American woman who vows to save her virginity until marriage. However, a twist of fate leaves her pregnant when she accidentally gets artificially inseminated during a checkup.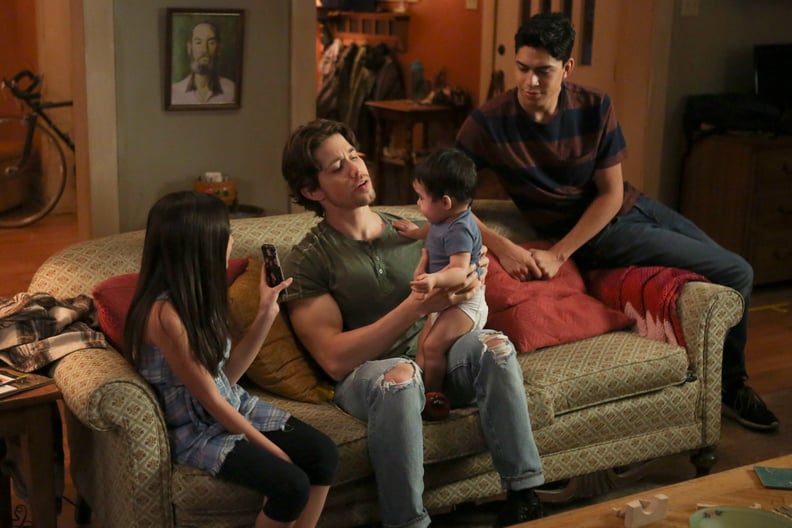 Party of Five
Freeform's empathetic remake of the 1994 Fox series follows the five Acosta children — Emilio, Beto, Lucia, Valentina, and Rafael — as they struggle with daily life when their parents are deported back to Mexico. Until they find a way to get their parents back, the children must learn how to take care of themselves.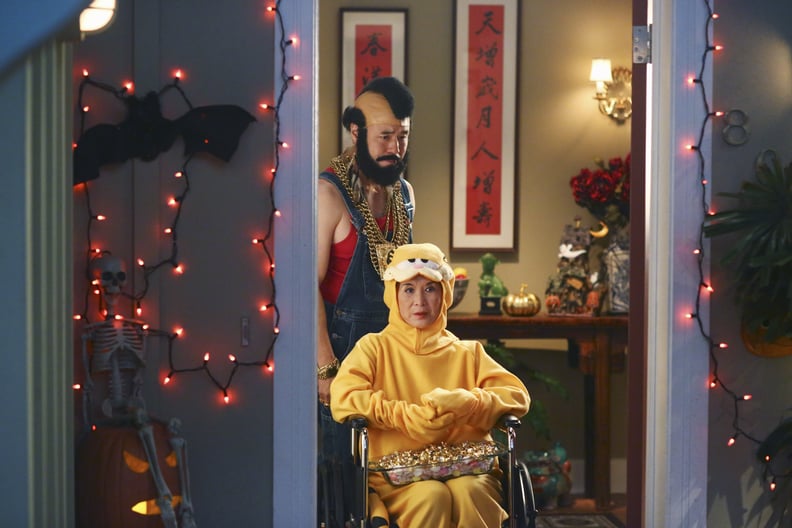 Fresh Off the Boat
Based on food personality Eddie Huang's memoir of the same name, ABC's Fresh Off the Boat features Constance Wu and Randall Park as the Huangs, an offbeat Taiwanese American couple who settle down in Orlando. There, the Huangs hustle hard to run a steakhouse business while raising their three sons.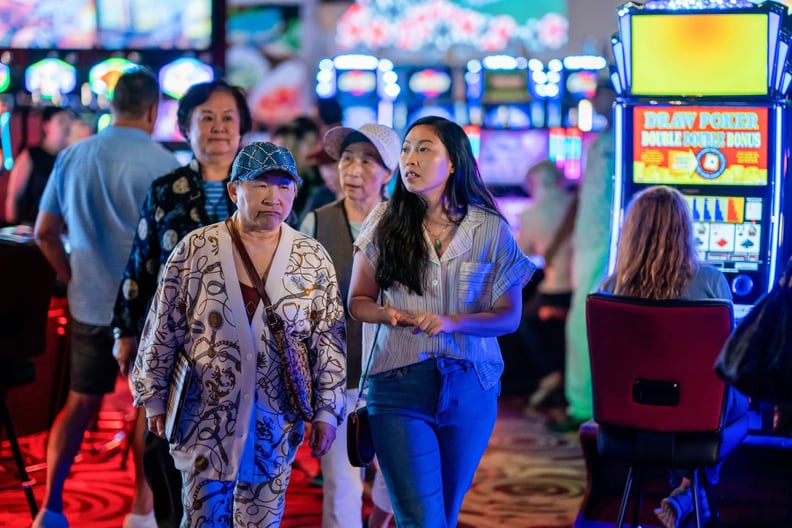 Awkwafina Is Nora From Queens
In Awkwafina Is Nora From Queens, Awkwafina loosely takes inspiration from her earlier days as a struggling 20-something living in Queens with her grandmother and father. The hilarious slice-of-life Comedy Central series also guest stars names like Bowen Yang, BD Wong, Laverne Cox, and Harry Shum Jr.