Frozen Cauliflower Pizza Crust Recipe
Homemade Mini Frozen Cauliflower Pizza Crusts Cure Pizza Cravings
Cauliflower pizza crust is a genius idea! You get that soft, doughy texture you crave, but it's low in carbs and is grain-free, so it's perfect if you're gluten-intolerant or Paleo.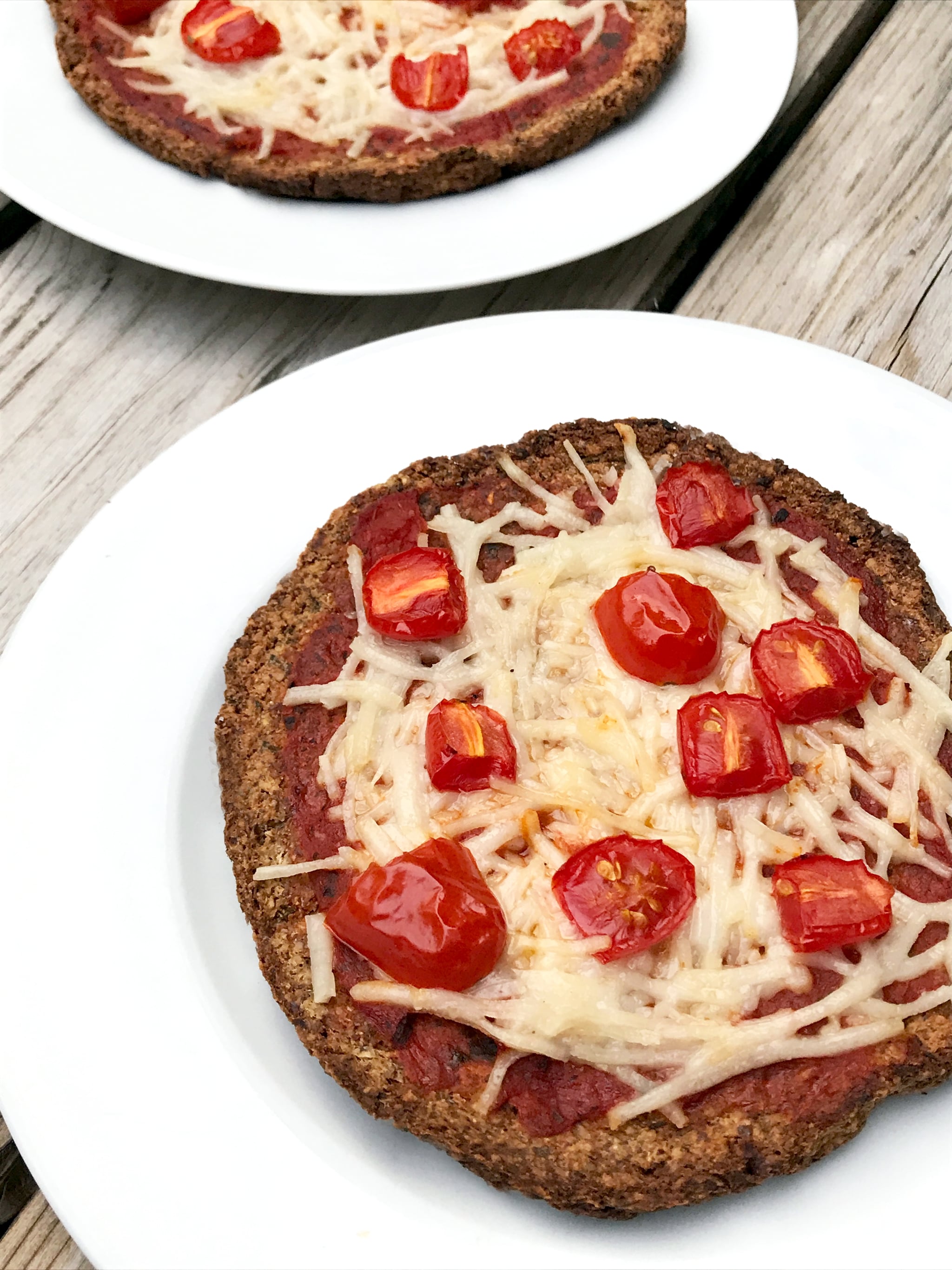 It's easy to whip up, but it takes about an hour to make and bake the crust — and that's not including the baking time once you add the toppings! If pizza cravings strike and you don't have a ton of time, you'll be more likely to call for delivery instead.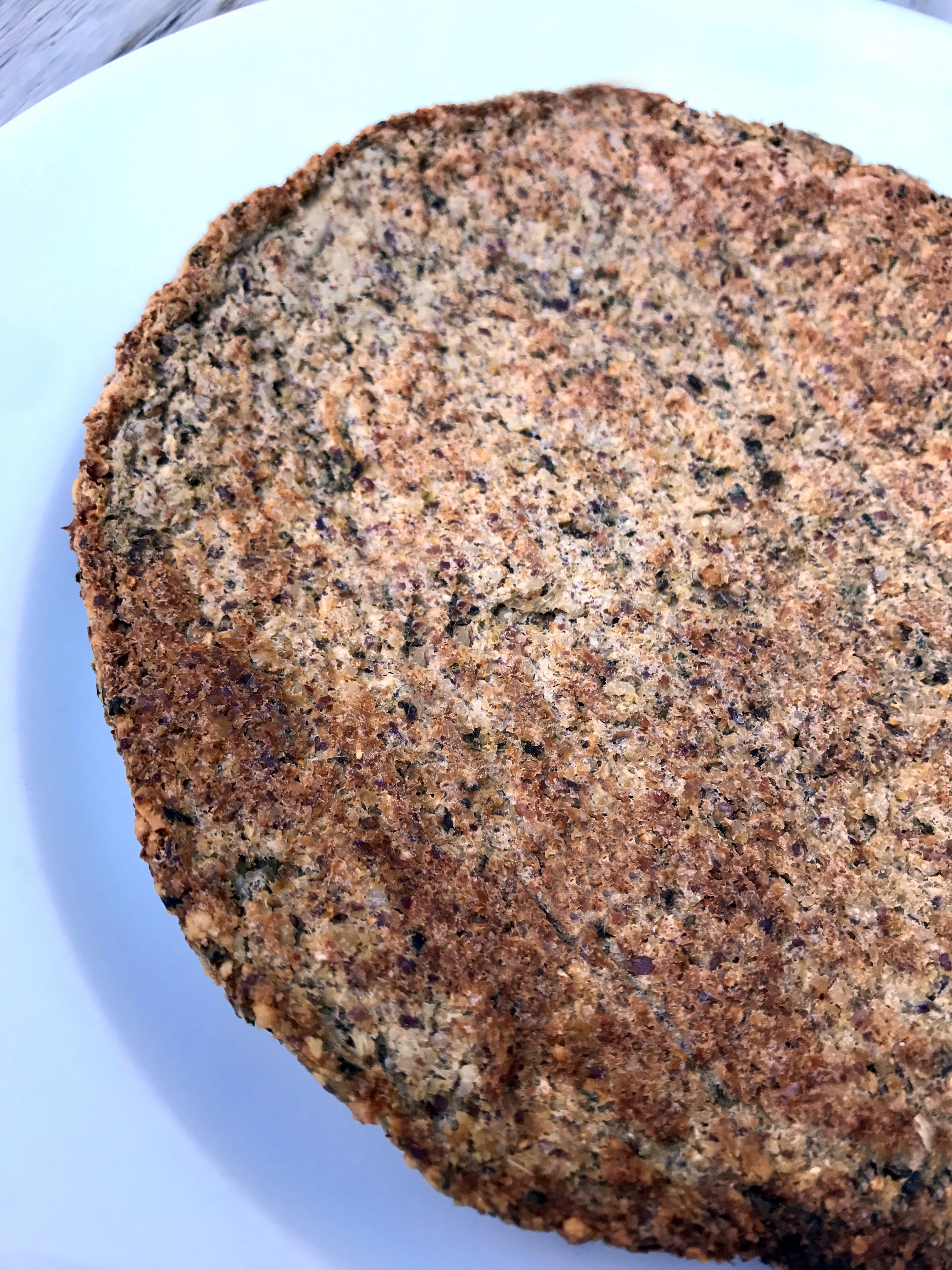 But you won't need to pick up the phone if you have these premade cauliflower pizza crusts waiting for you in your freezer. This recipe makes four 5.5-inch mini crusts, so you can make individual pizzas for family or guests. If you tend to want to eat piece after piece of regular pizza, the small size of these pizzas will help keeps portions in check. One pizza alone probably isn't enough for a meal, so enjoy yours with a huge salad.
And even though the crust looks grainy, it's supersoft, and you'll love the herby-garlic flavor. This crust tastes way better than Trader Joe's frozen cauliflower crust IMO.
Each crust is just 144 calories and about eight carbs. You'll also get almost five grams of fiber and 5.1 grams of protein. How's that for nutritious? This is definitely a must-try recipe! Just take them out of the freezer, add your favorite toppings, and pizza will be piping hot and ready for you in fewer than 15 minutes.
Mini Frozen Cauliflower Pizza Crust
From Jenny Sugar, POPSUGAR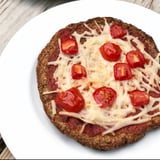 Ingredients
1/2 cup raw almonds
1 medium cauliflower head
3 tablespoons flaxmeal
9 tablespoons water
1 teaspoon dried oregano
1 teaspoon dried basil
1/2 teaspoon garlic powder
1/2 teaspoon sea salt
1 tablespoon olive oil
Directions
Place a piece of parchment paper onto a cookie sheet and lightly oil. Set aside.
Place almonds in a food processor and turn on until almond meal forms. Transfer to a small bowl and set aside.
No need to clean out the food processor. Place half the cauliflower florets in and turn on until finely chopped (smaller pieces than if you "riced" it). Transfer to a glass bowl, finely chop the rest of the cauliflower, and add that to the bowl as well.
Microwave cauliflower for two minutes.
While the cauliflower is cooking, in a small bowl, mix together the flaxmeal and water, and set aside.
Give the cauliflower a stir and heat for another 90 seconds.
While that's cooking, preheat your oven to 375°F.
While the cauliflower is cooling, in a small bowl, mix together the oregano, basil, garlic powder, and sea salt.
Once the cauliflower is cool, place on a clean, dry dish towel and wring out the excess water. Squeeze out every last drop that you can. This step is superimportant to prevent a soggy crust.
Return the cauliflower to the glass bowl and mix together with the almond meal, flax/water mixture, the spices, and the olive oil.
Spoon out one-quarter of the dough onto the lightly oiled parchment paper and use the back of a metal spoon to flatten into a round pizza crust so it's about one-quarter-inch thick. Repeat three more times.
Bake for 25 to 30 minutes.
Since you have time, prep any toppings you plan on using for your pizza.
When the crust is firm to the touch and lightly browned, remove it from the oven and flip the pizza crusts using a spatula. Bake for another 10 to 15 minutes.
Allow the crusts to cool, then freeze them between sheets of parchment paper and store in a freezer-safe container.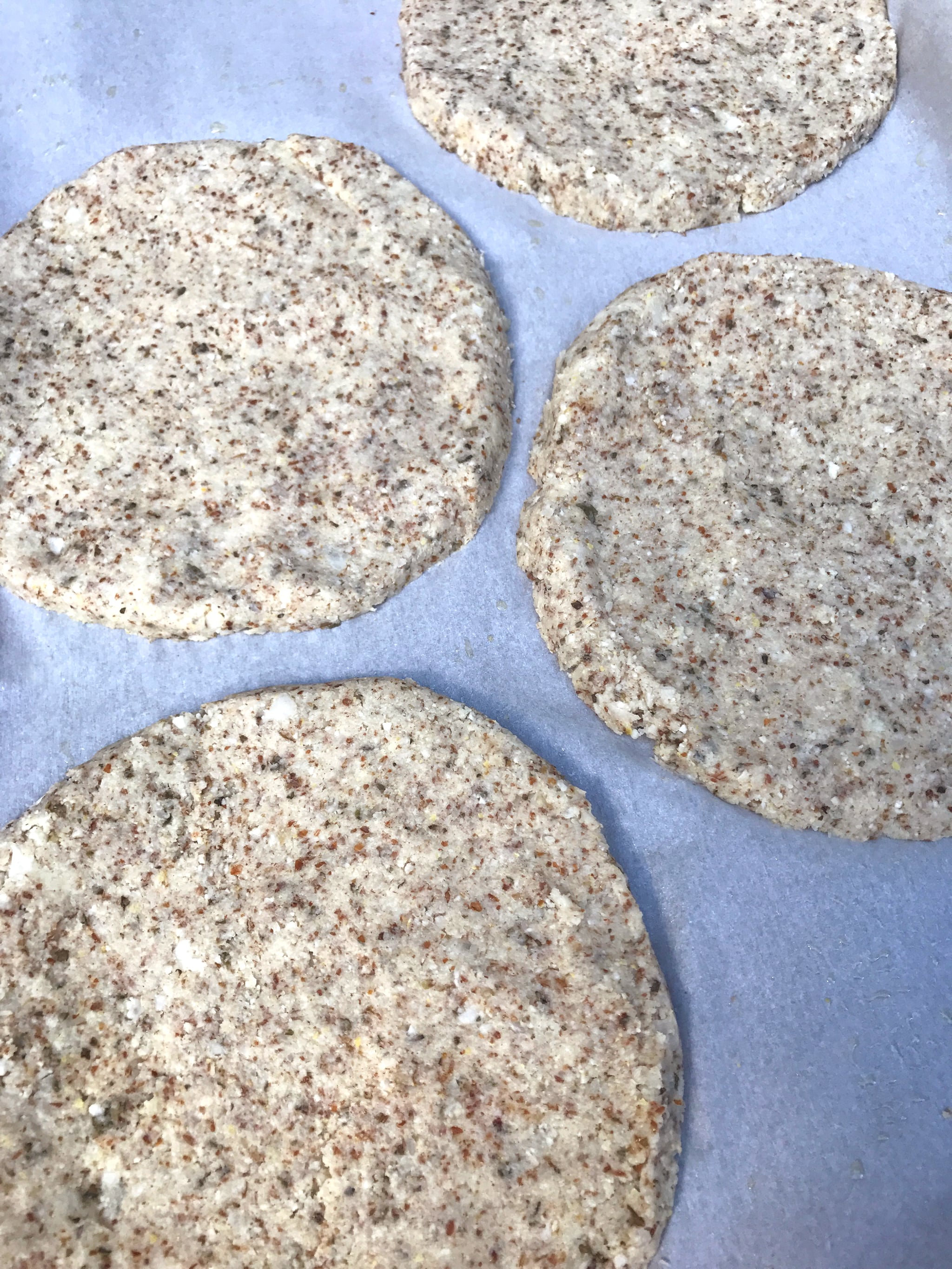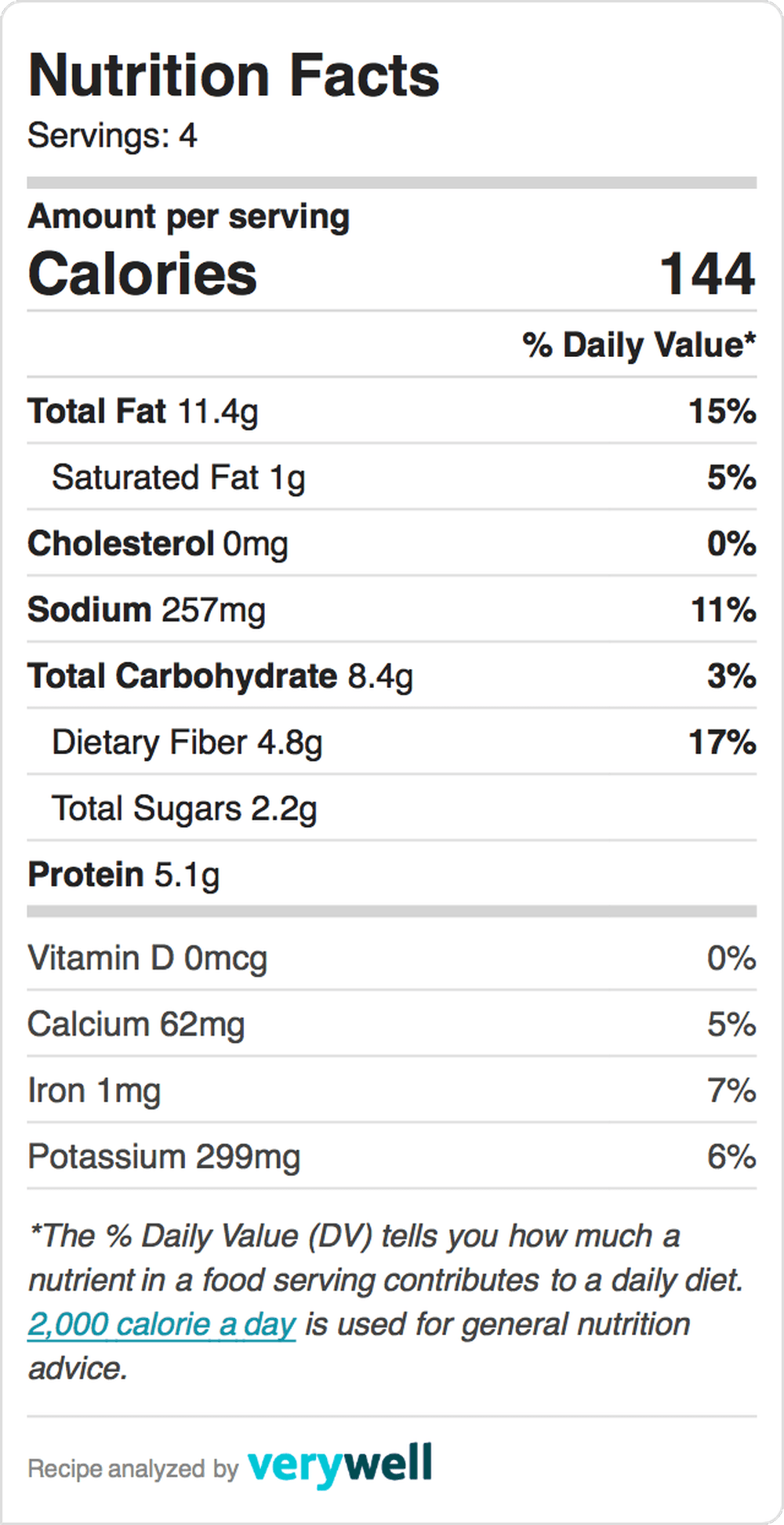 Information
Category

Main Dishes, Pizza

Cuisine

North American

Yield

4 servings

Total Time

59 minutes, 59 seconds
Nutrition
Calories per serving

144