Julie Ertz Self-Care Practices
Julie Ertz Said Being on the US Women's National Team Is "Powerful" For Her Mental Health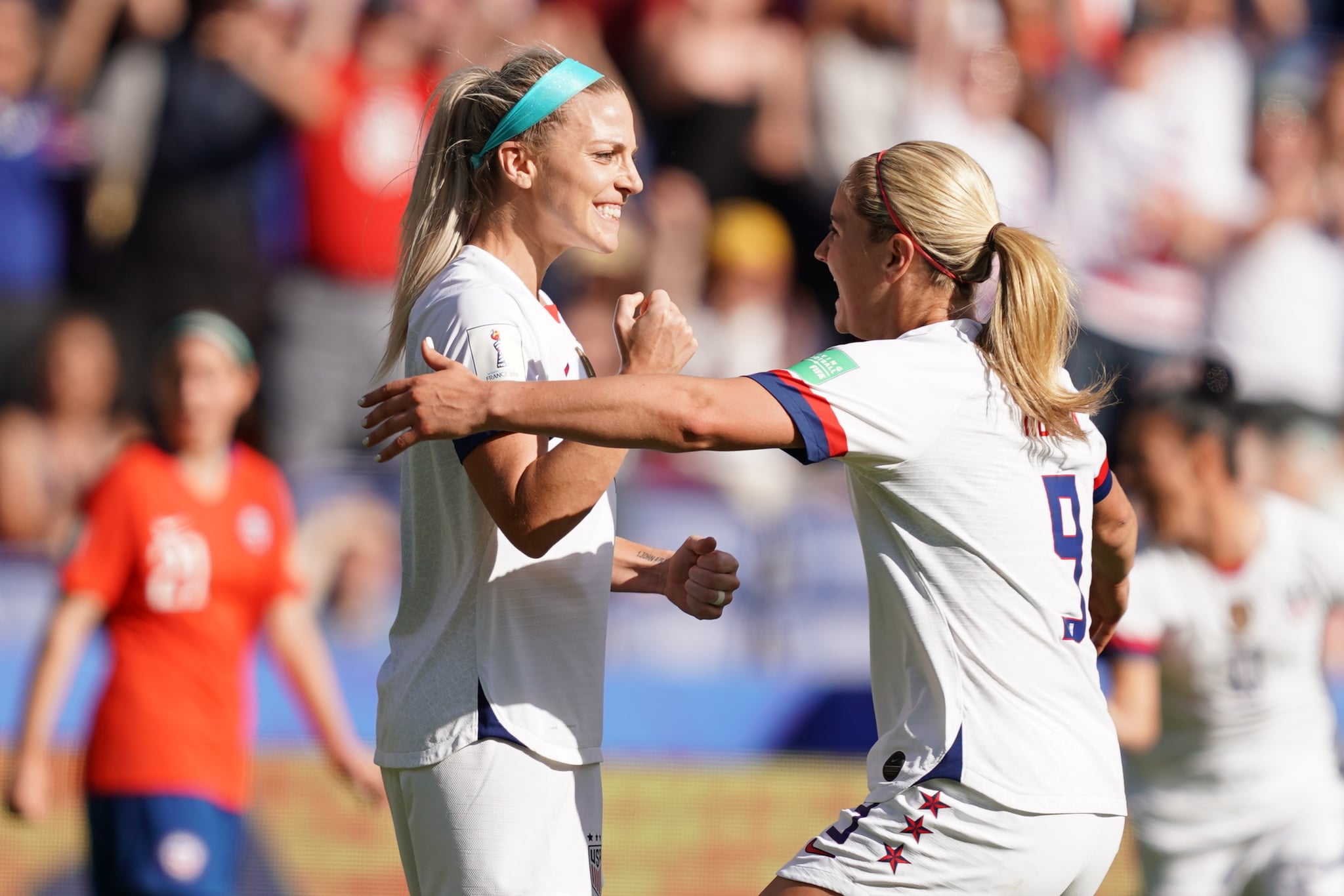 Just in case you weren't aware, the US Women's National Team is dominating the 2019 FIFA Women's World Cup. In their debut match against Thailand, they scored an unprecedented 13 goals, making history as the highest-scoring game ever for the USWNT and the Women's World Cup. Cue Beyoncé's "Run the World (Girls)," because this team is unstoppable.

They've got talent, experience, and are all after the same goal: to get their fourth World Cup title. Playing at such an elite level can take a toll on your physical and mental health, but Julie Ertz, the powerful midfielder, has found a way to deal with the highs and lows that come with the game.
"I'm a huge believer that people need people," Julie told POPSUGAR. For her, this means being open and vulnerable with the people she trusts like her family, husband, and teammates. "Finding that system around you to really kind of push you there [and being open] during those hard times," is essential for Julie. "Not having to feel like you're doing it alone can be a powerful thing, which is also why I love being a part of the team," she added.

According to Julie, a lot of her teammates are into to mediating, but she explained, "I haven't gotten there." Instead, Julie said, "I love being able to read a good book, light a candle, and relax." While some feel like they need a break from their sport, it's the exact opposite for Julie. Watching soccer always gets her back in the zone.
"I always try to tell myself during a hard time that this is only going to challenge me to be better. Every time I've faced adversity, I've learned a lot about myself and that adversity really makes you who you are and to embrace it." Julie's faith has also improved her outlook and has helped her view situations in a more positive light.

Being able to do so has positioned Julie to accomplish her individual World Cup goal: "I want to be the best teammate I can be out there." The team is hungry for another World Cup title, but that's not their only goal. "We want to push the boundaries for how we're playing as women soccer players and as a women's soccer team," Julie said. They want to inspire young girls who play soccer.

"I'm so grateful for the opportunities that I've gotten with soccer. To think about paving a way for the young girls to enjoy it, love it, and to play with passion to represent their country means the world to me and to this team."

Follow the excitement surrounding the USWNT with this schedule.