Yoga Pose For Butt and Arms
To Grow Your Butt, Tone Your Legs, and Sculpt Your Arms, Do This Yoga Pose
If you love Warrior variations and Fierce pose because of how they burn your glutes, add this fun Down Dog variation to your yoga flow. Known as Wild Thing or Extended Tabletop, this pose not only targets your tush, quads, and hamstrings, but you'll also work your arms, upper back, and core. It's a full-body move!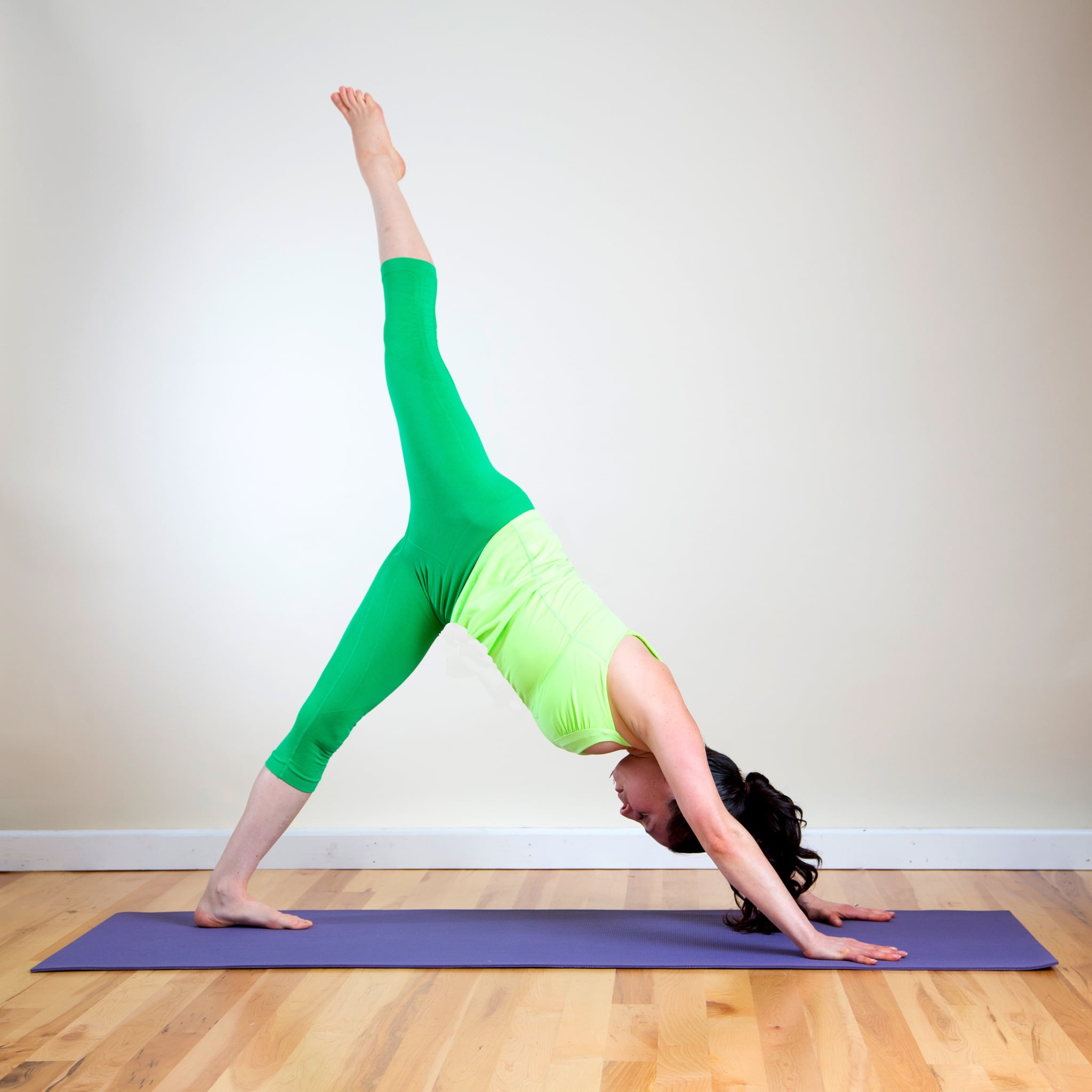 Begin in Down Dog. Lift your right leg straight up, coming into Three-Legged Dog. Try to keep both shoulders parallel with the ground. Hold for five breaths.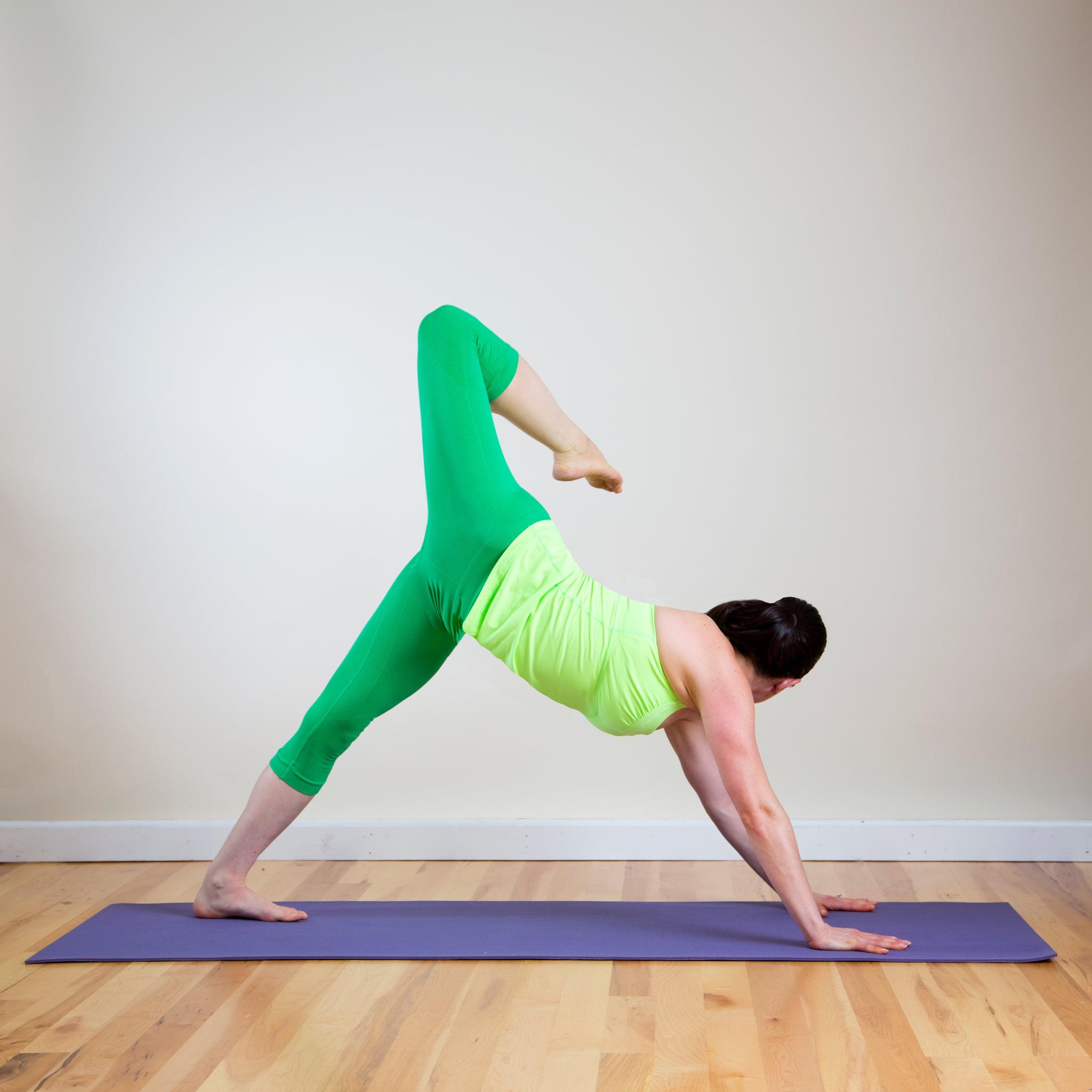 Bend your right knee, lifting it as high as you can. Raise your head up and look over your left shoulder. Work on lowering your toes and lifting your head. Stay like this in Arching Three-Legged Dog for five breaths.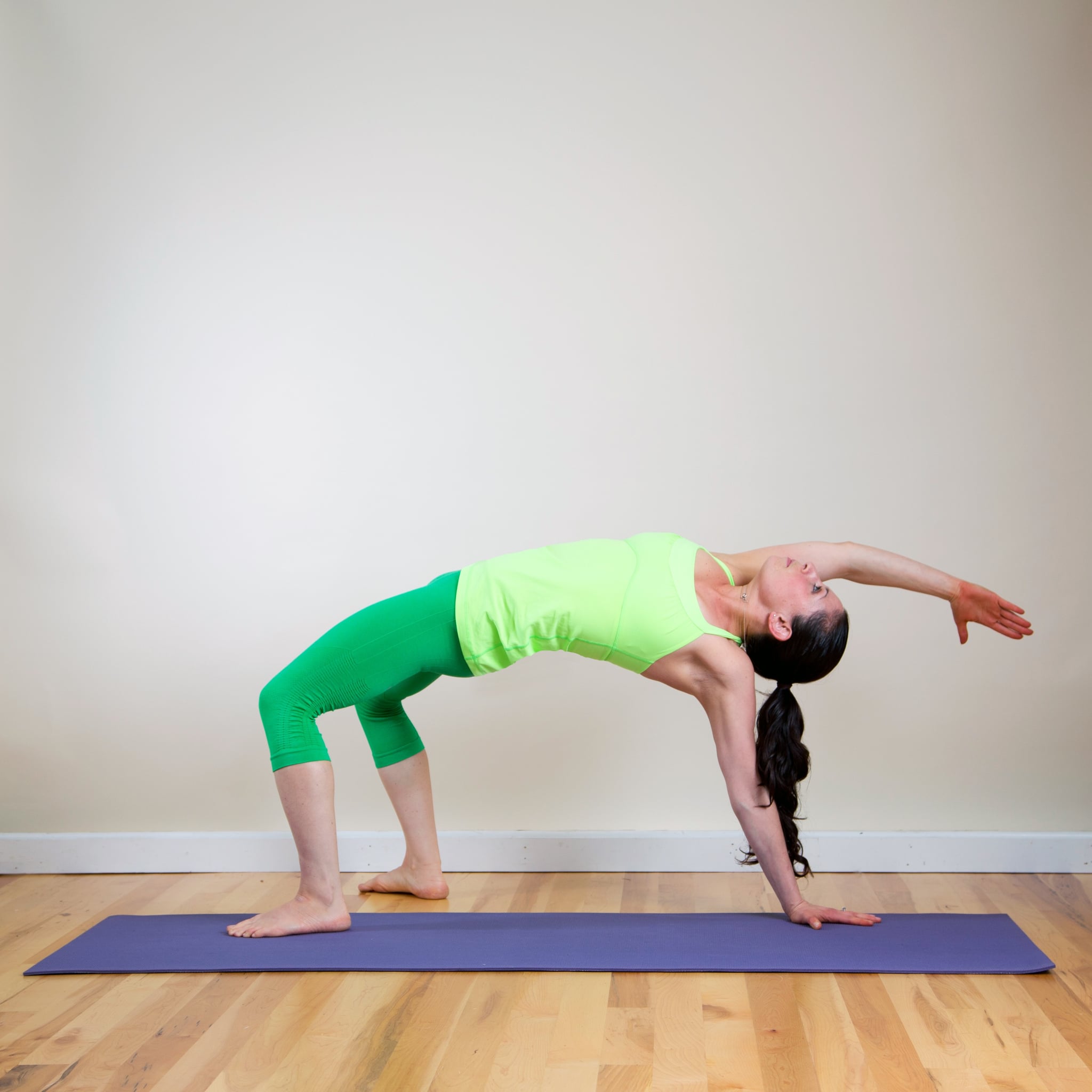 Slowly lower your right foot all the way to the ground, rotating your belly up and simultaneously lifting your right arm off the mat. Once your right foot touches the ground, adjust your feet so they're both pointing away from you. Either point your right arm straight up or extend it over your right ear, bringing your gaze to follow.
Remain here for another five deep breaths, pressing firmly into the heels, actively lifting your hips as high as you can. Keep the abs engaged and the bottom elbow locked.
When you're ready to come out of it, lift your right leg off the ground, and rotate your torso so you plant your right palm and come back into Down Dog. Repeat this sequence with the left leg.