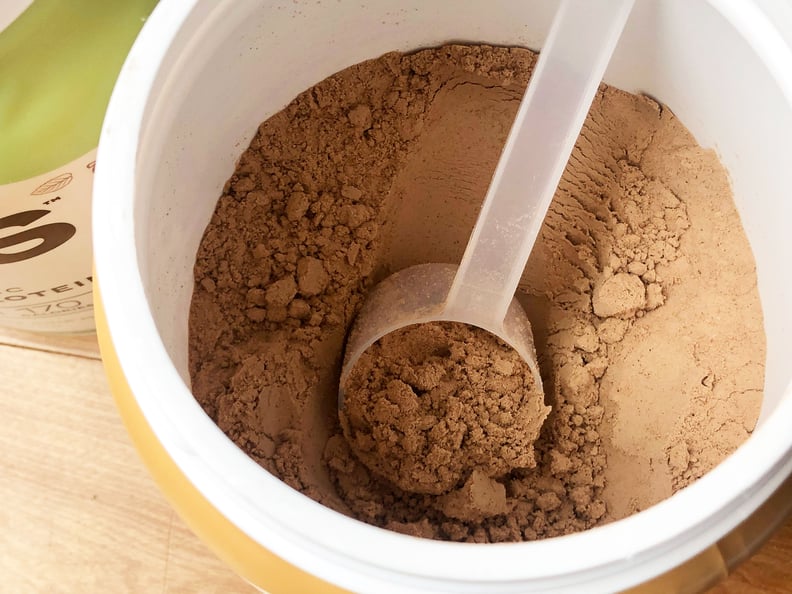 POPSUGAR Photography | Jenny Sugar
POPSUGAR Photography | Jenny Sugar
Every editorial product is independently selected by our editors. If you buy something through our links, we may earn commission.
I give protein powder one chance to wow me, and if I'm not impressed because it has a weird consistency, or aftertaste, or the flavor isn't spectacular, it's a no for me. It goes through the ultimate test: mixed with water and ice, and that's it. I have a few plant-based protein powders I love that I always keep on hand, but I'm always excited to try a new one — especially if it's low in sugar.
When KOS sent me two of its newest flavors, I was shocked at how delicious they tasted. If you're looking for a non-GMO, plant-based protein powder, this brand is a must-try! It's also organic, gluten-free, low in sugar, has under 10 grams of carbs, and offers tons of essential vitamins and minerals, like 40 percent of your daily B12 and 100 percent of your daily copper. It's perfect for blending into a dairy-free smoothie, adding to pancakes or waffles, or baking into chocolate mint muffins or banana bread.
KOS plant-based protein powder comes in four different (and uniquely delicious) flavors. Keep reading to find out which flavor is my favorite, the nutritional info, and where to get a tub of your own of this reasonably priced protein powder.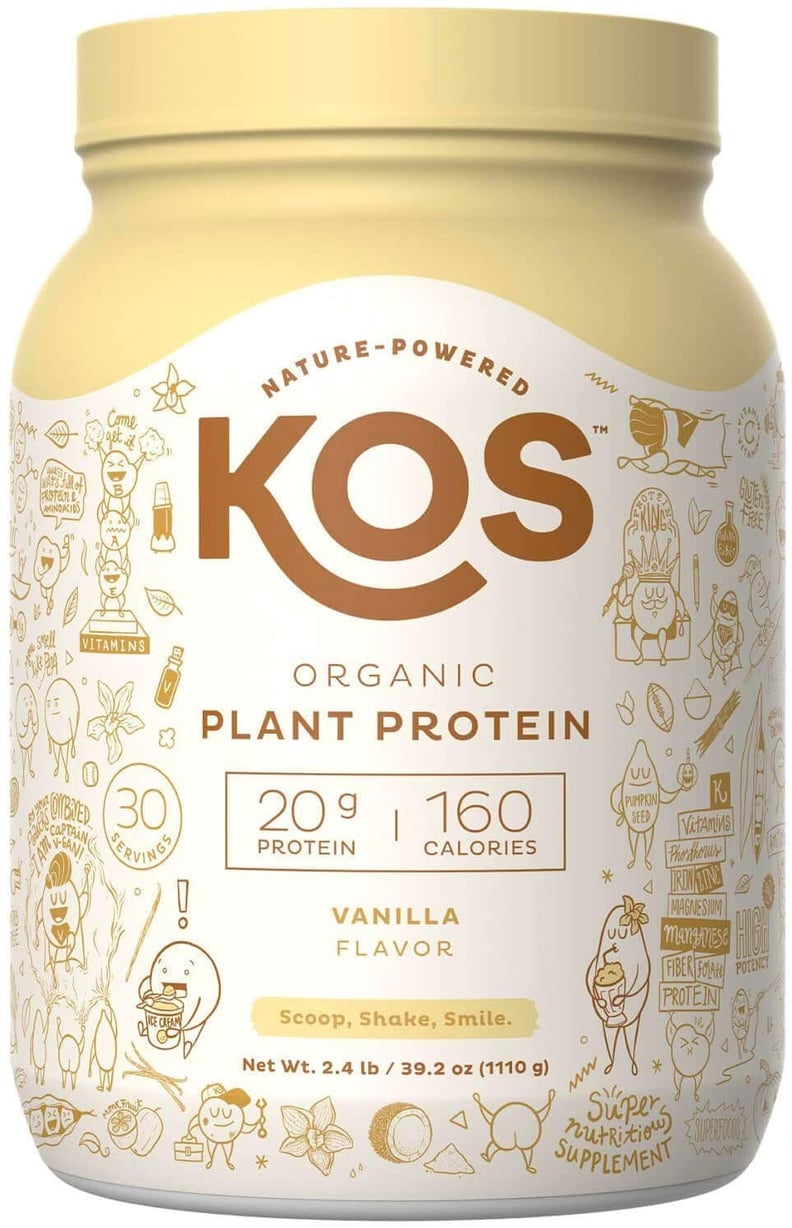 Vanilla
This Kos Vanilla Protein Powder ($44 for 30 servings) is so sweet and creamy! It's perfect for smoothies mixed with bananas, berries, or nut butter, or for pancakes and muffins. Each serving offers 20 grams of filling protein. If you want a smaller container, order the 1.2-pound tub ($30).
Nutrition Info For KOS Vanilla Protein Powder
Calories: 160
Total fat: 6 grams
Total carbohydrates: 8 grams
Dietary fiber: 1 gram
Sugar: 3 grams
Protein: 20 grams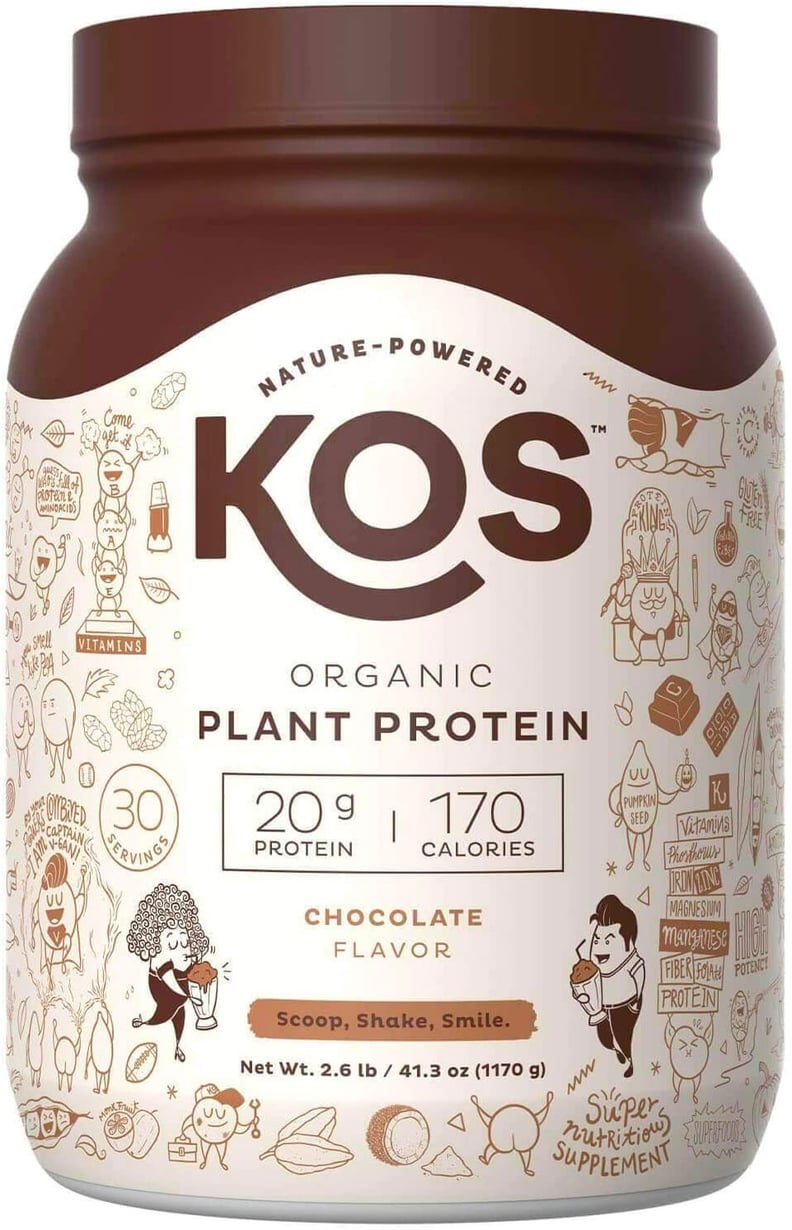 Chocolate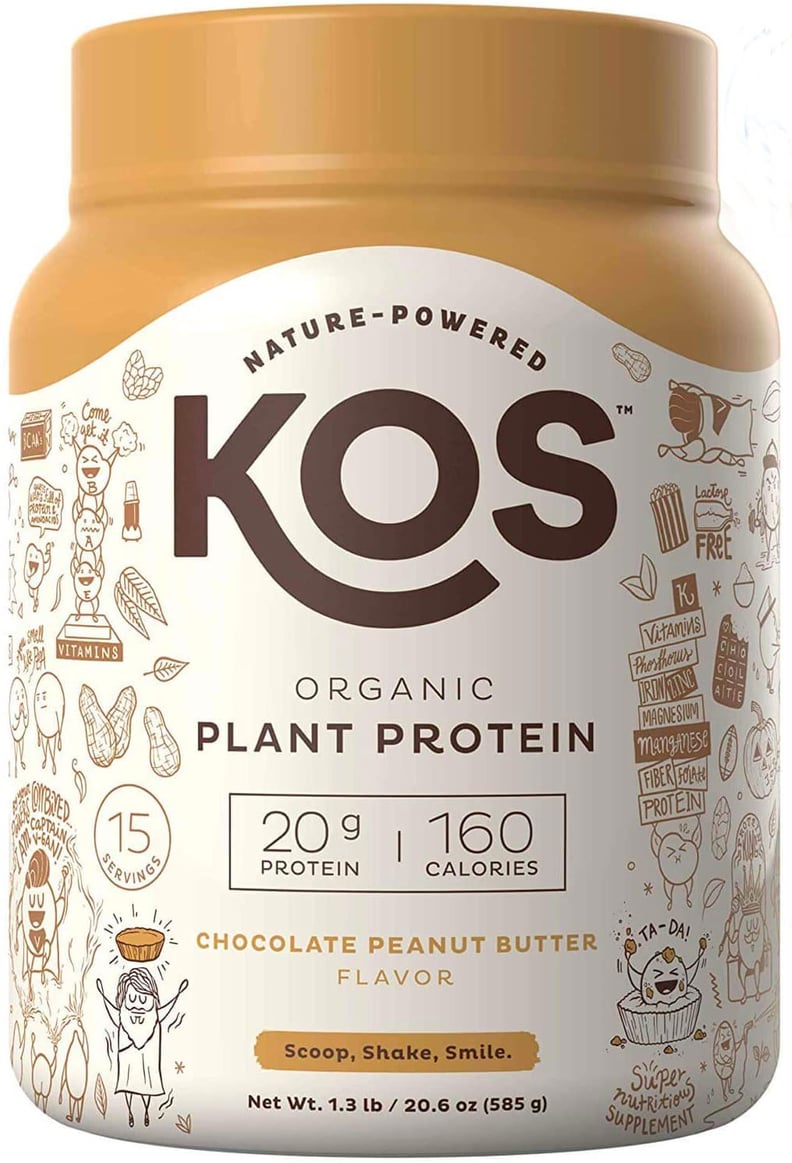 Chocolate Peanut Butter
Of course, this is my favorite flavor! This KOS Chocolate Peanut Butter ($30 for 15 servings) tastes so good on its own, so it's perfect when I just want to mix up a quick shake to get some extra protein. It's also really delicious as a vegan ice cream made with frozen banana.
Nutrition Info For KOS Chocolate Peanut Butter Protein Powder
Calories: 160
Total fat: 6 grams
Total carbohydrates: 9 grams
Dietary fiber: 2 gram
Sugar: 2 grams
Protein: 20 grams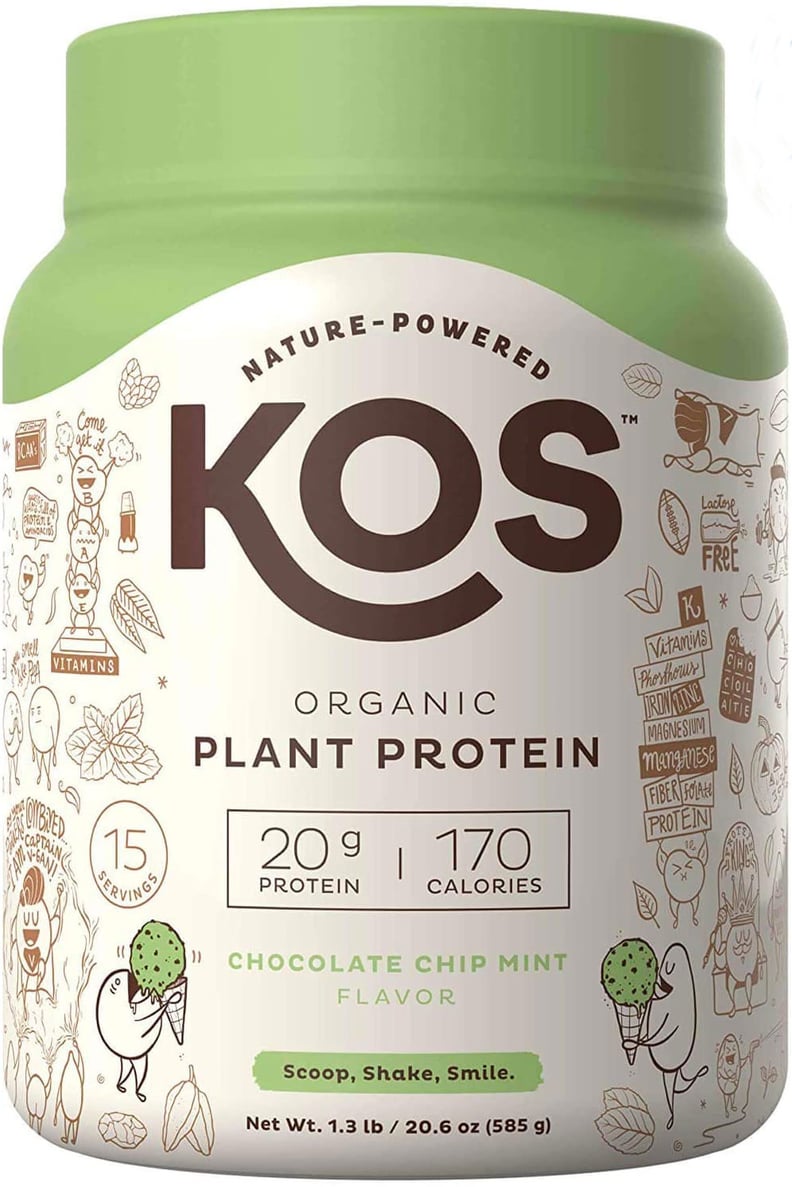 Chocolate Chip Mint
Another new flavor, this KOS Chocolate Chip Mint ($30 for 15 servings) tastes so cool and creamy, just like a drinkable Peppermint Patty. I love to mix it into a smoothie made with frozen spinach or added to chocolate cupcakes.
Nutrition Info For KOS Chocolate Chip Mint Protein Powder
Calories: 170
Total fat: 6 grams
Total carbohydrates: 9 grams
Dietary fiber: 2 gram
Sugar: 2 grams
Protein: 20 grams