Yoga Sequence For Thighs
Thigh-Slimming Yoga Sequence to Show Off Those Summer Skirts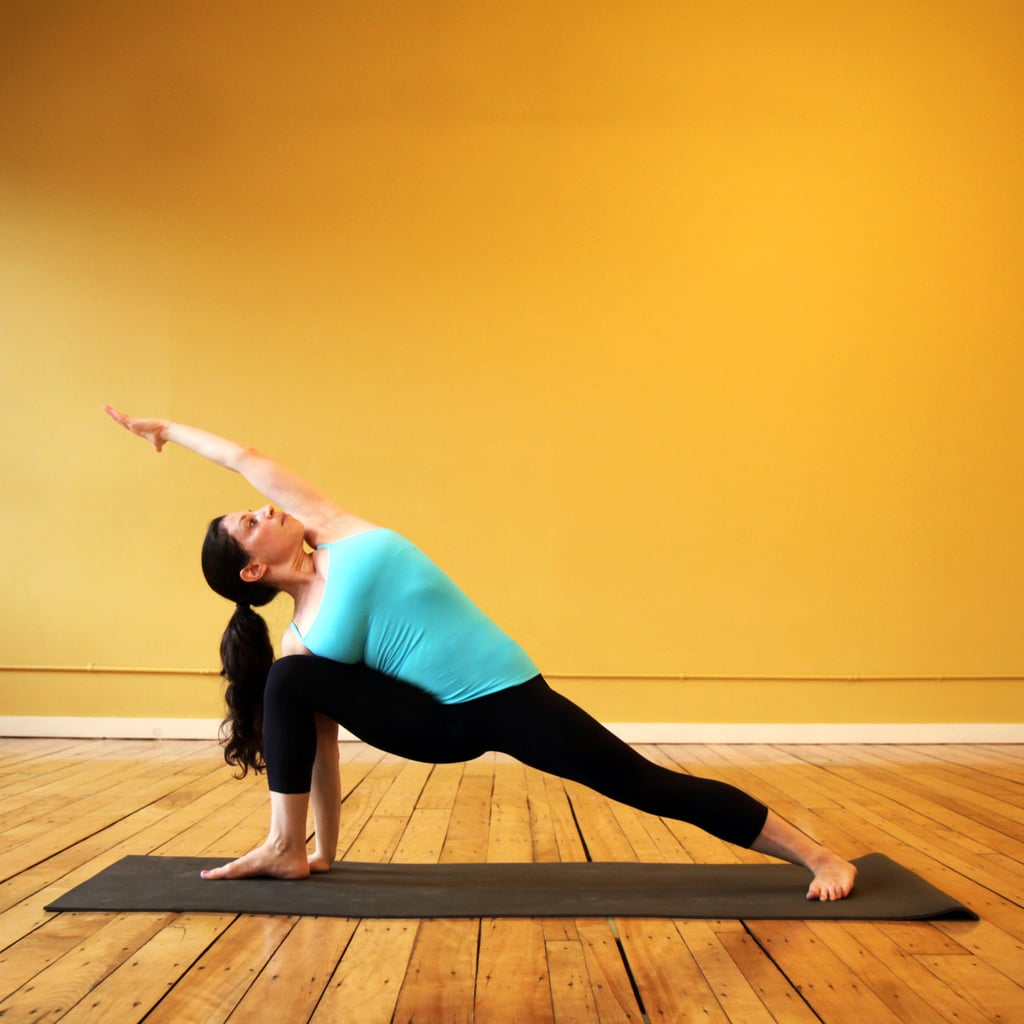 Get a deep stretch in the hips and sides of the torso while also toning the hamstrings and booty.
From Reverse Warrior, inhale to rise up. Exhale as you plant your right hand on the floor beside your right foot, and raise your left arm over your ear.
Hold here for another five breaths.