Yoga For Love Handles
Let Go of Those Love Handles! A Yoga Sequence to Help Tone Your Tummy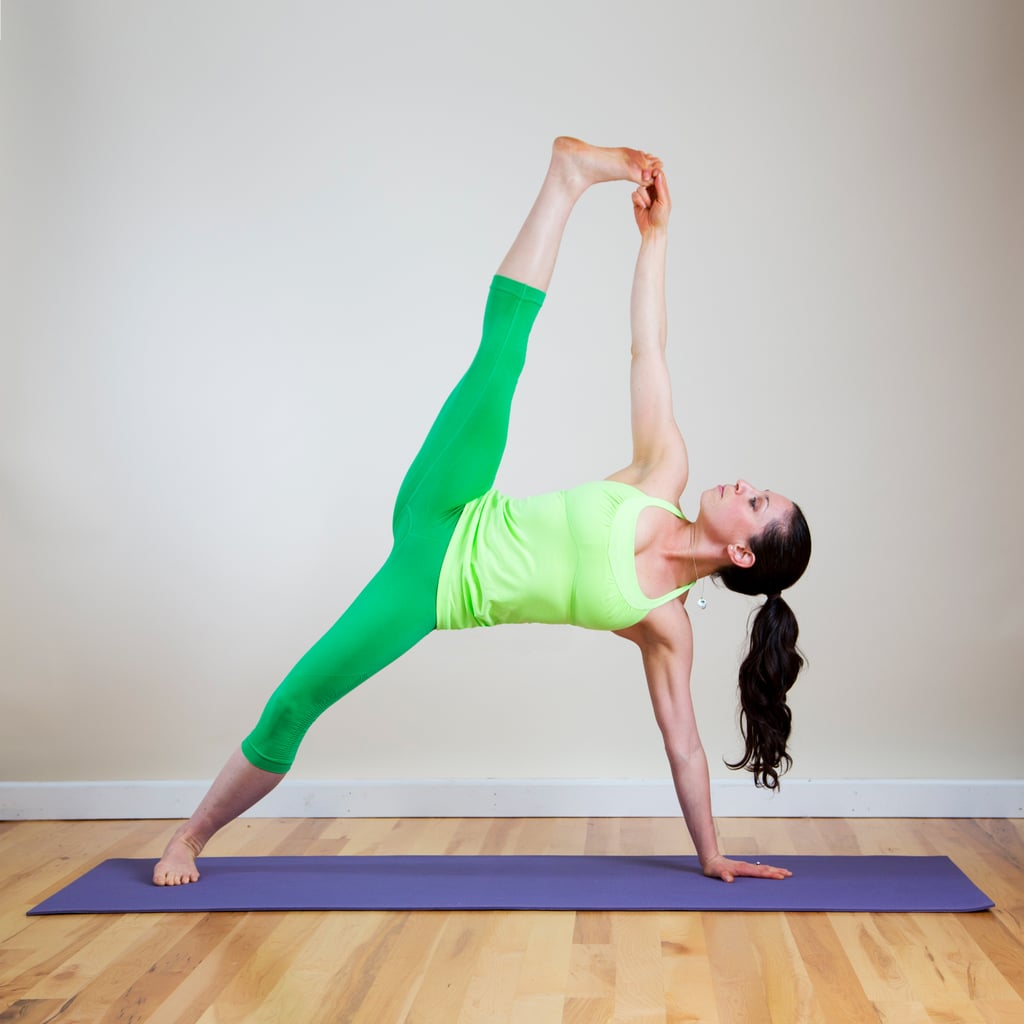 From Extended Side Angle, release your left palm to the mat in Down Dog position. Grab onto your right big toe with the first two fingers and thumb of your right hand.
Inhale to come up onto the ball of the back foot, and roll open to the left, raising your right leg into the air and planting your left heel on the mat.
Straighten the leg if you can or keep the knee bent, gazing at your right hand while holding Sage for five deep breaths.