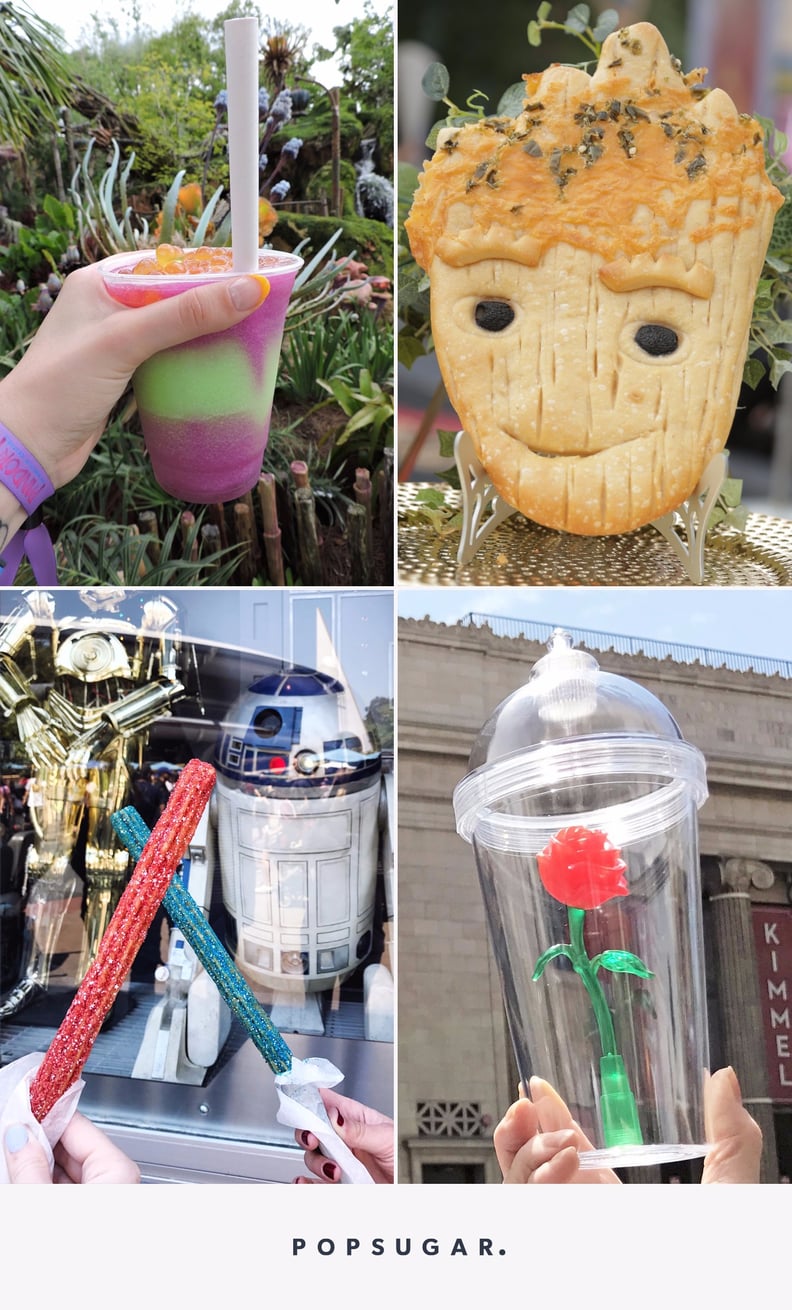 POPSUGAR Photography
POPSUGAR Photography
10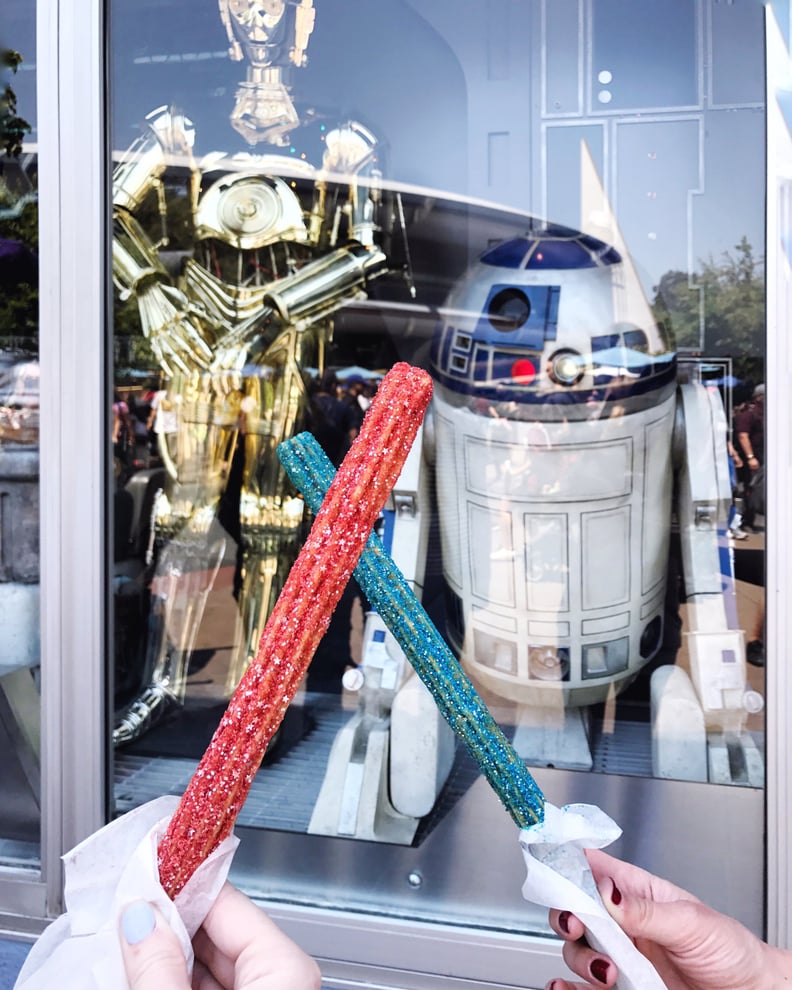 Sparkling Lightsaber Churros
If you're about to engage in a lightsaber battle, you'll want to do it with these sparkling churros found at Disneyland (or at Disney World's Hollywood Studios). Though they look amazing, especially on your Instagram account, let it be known that the edible glitter tastes horrible. We had the same experience when trying the blackberry beignets, which are also coated in the colorful, shimmery dust.
09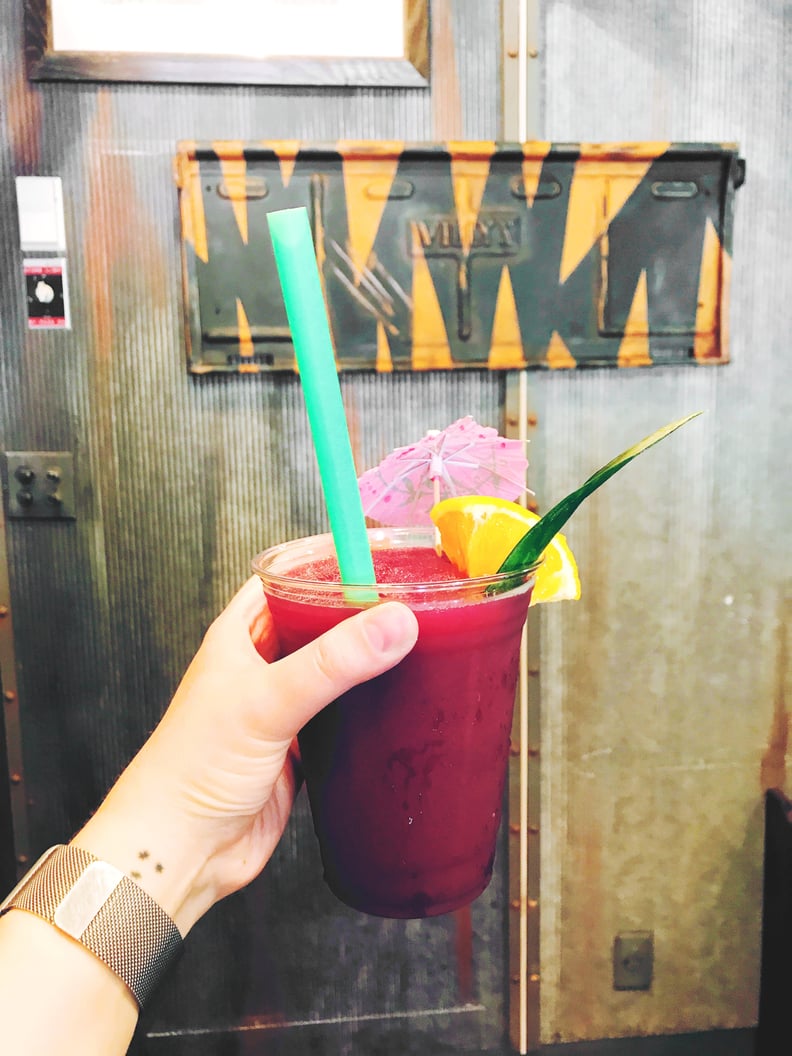 Disneyland's Jungle Julep
08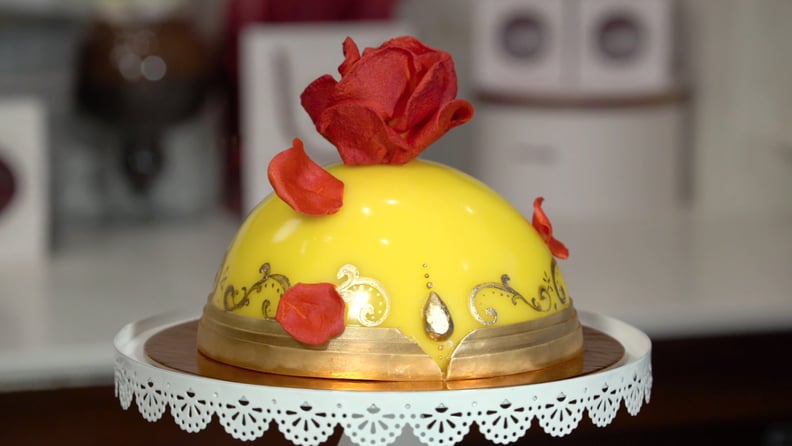 Enchanted Rose Cake
Amorette's Patisserie at Disney World unveiled this Enchanted Rose Cake ahead of the Beauty and the Beast release. Treat yourself to one when you're visiting the park. The spongy cake, buttercream frosting, and gel coating are worth every calorie.
07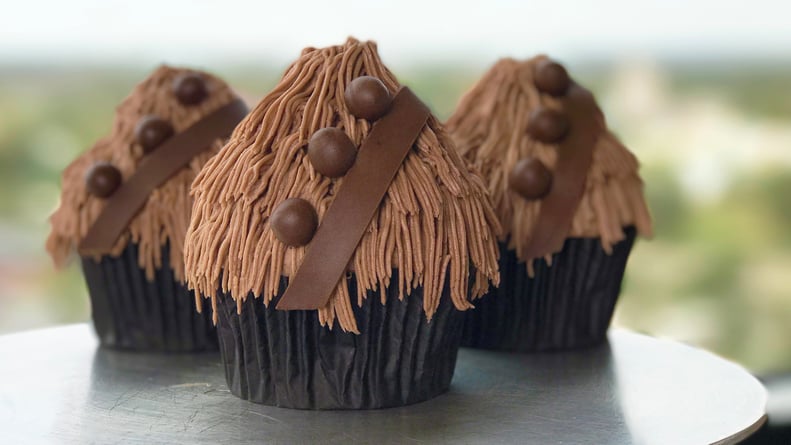 Chewbacca Cupcakes
Anyone who has seen Star Wars can't help but feel fondly for Chewie, which may have prompted the Contemporary Resort in Disney World to create these chocolaty, "hairy" Chewbacca cupcakes. They are filled with a white chocolate pudding for extra richness and have quickly become a fan favorite.
06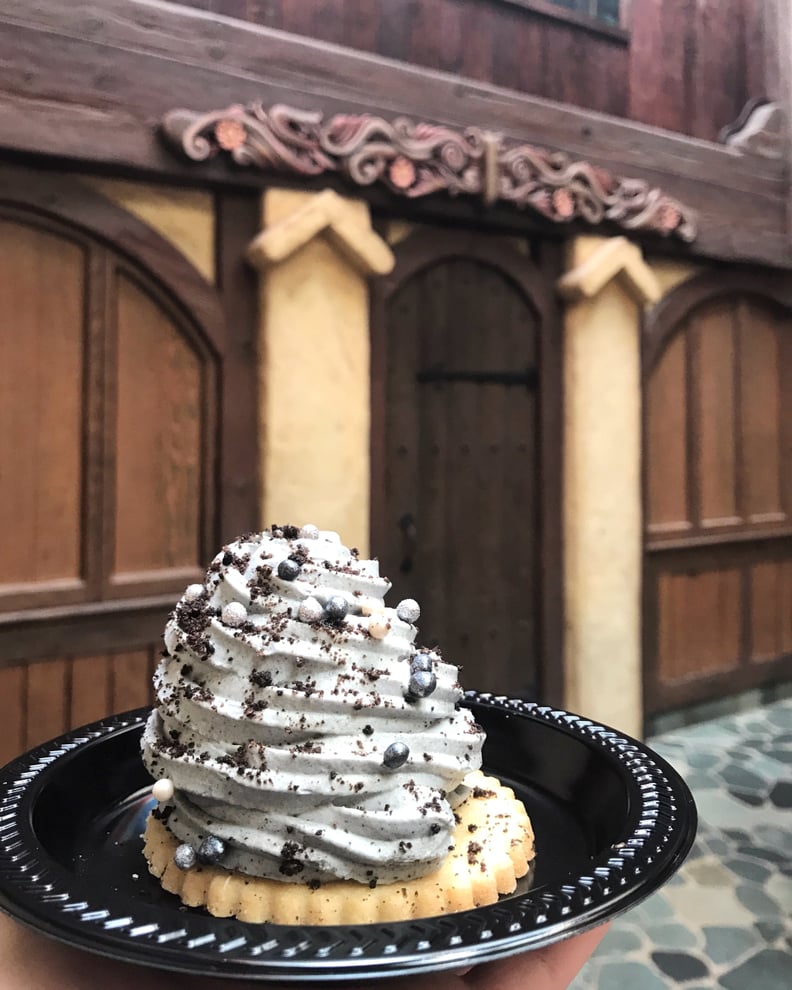 Disneyland's "Grey Stuff"
05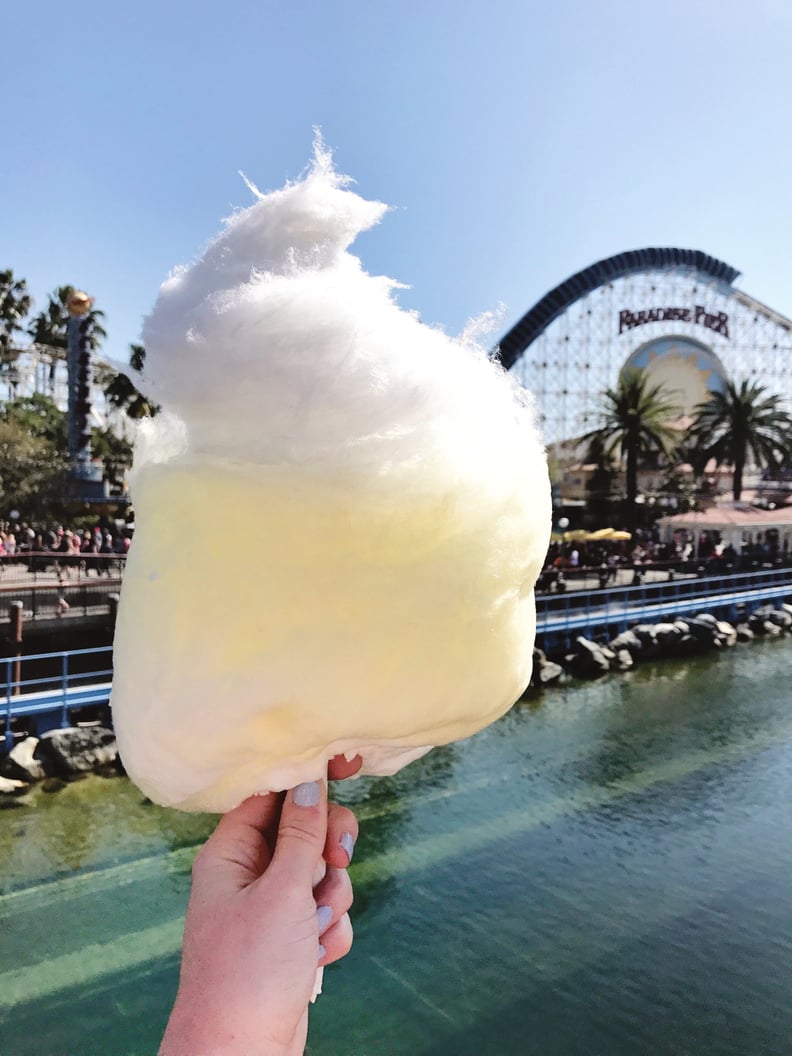 Pineapple Cotton Candy
04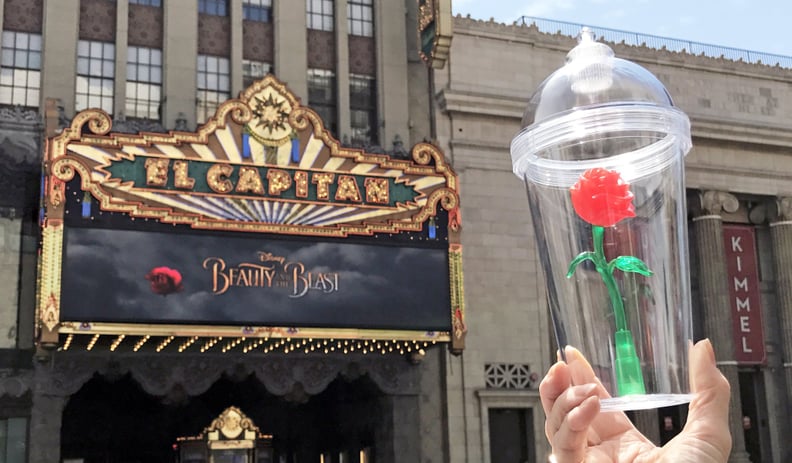 The Rose Cup
03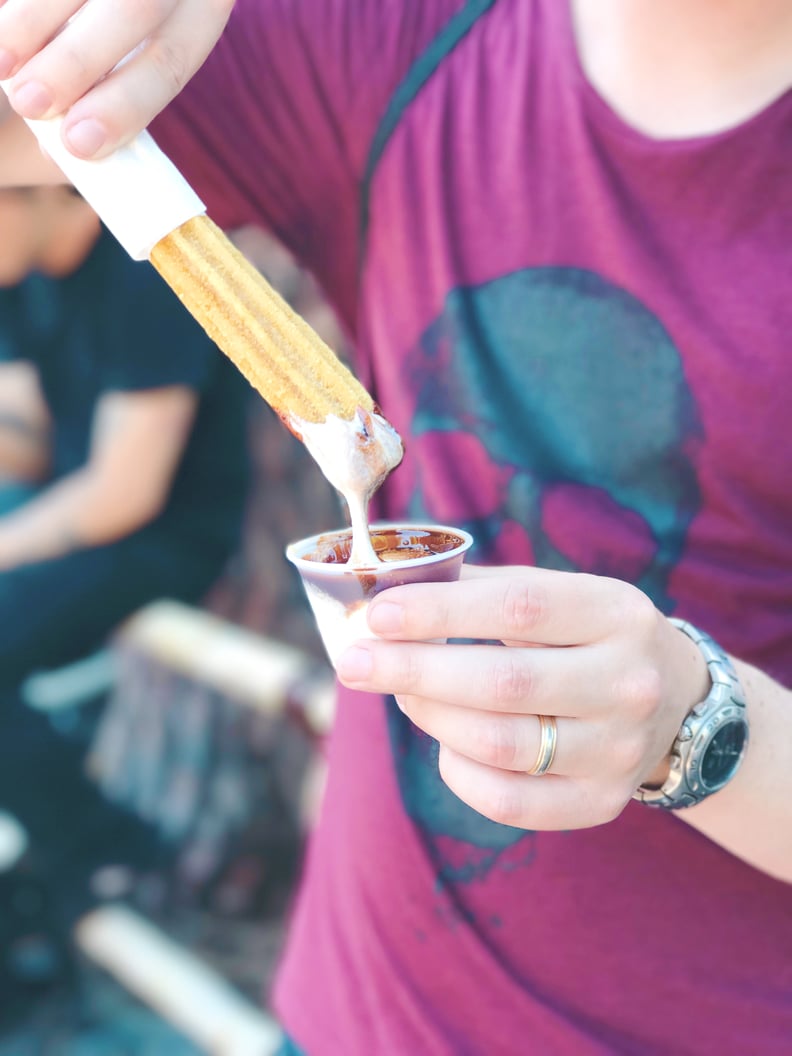 S'mores Churros
Disneyland's Churro Cart in New Orleans Square is now serving up S'mores Churros! The churro is coated in actual graham cracker dust and comes with a side of marshmallow-chocolate dipping sauce. We recommend trying these s'more churros and drinking any leftover sauce straight from the cup.
02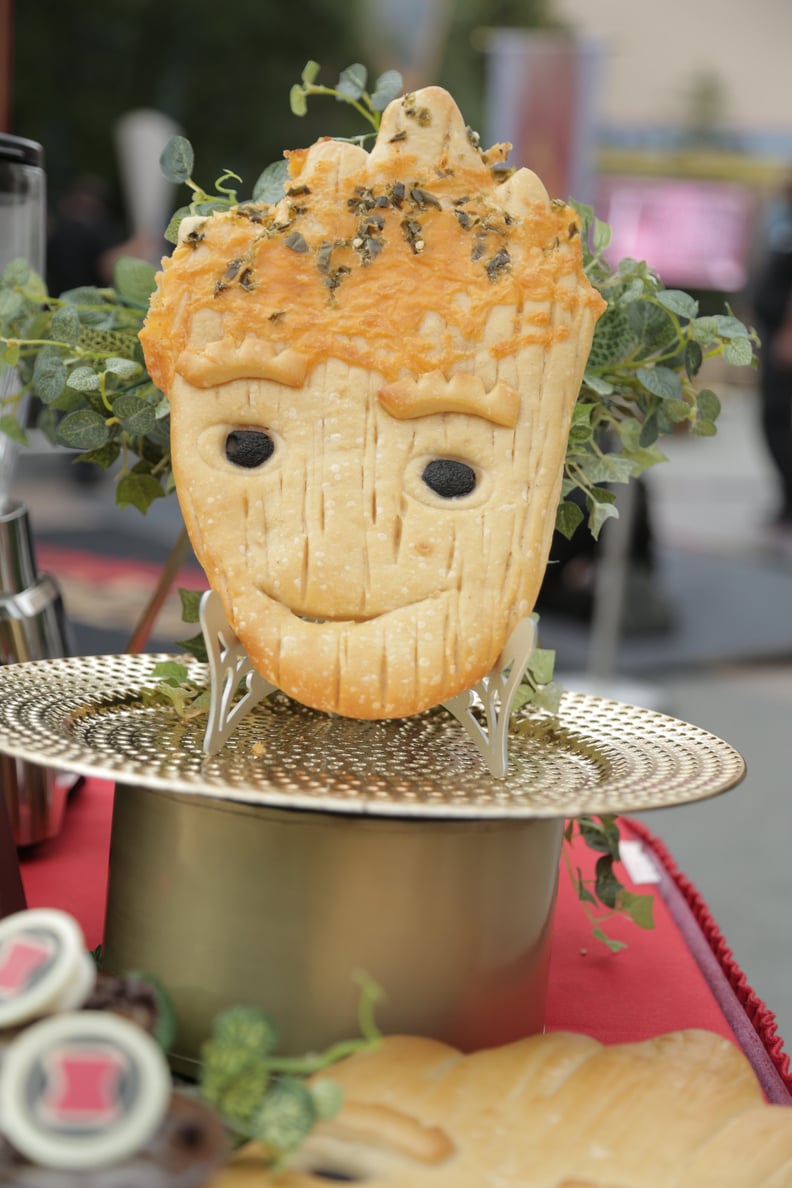 Baby Groot Goodies
01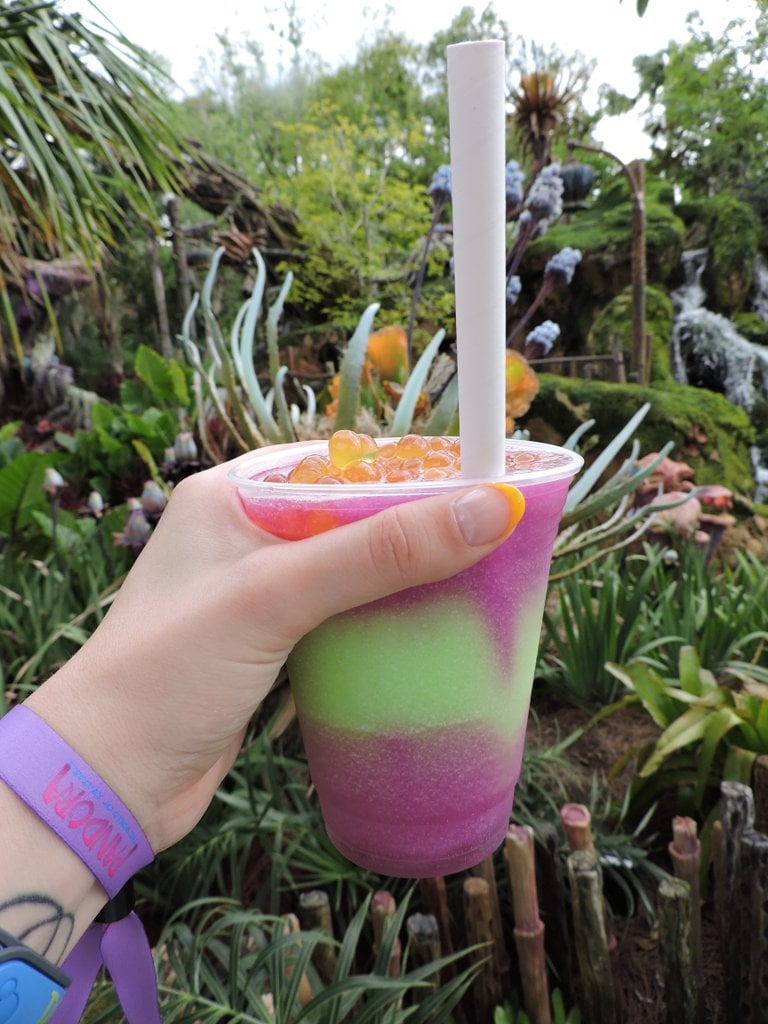 Food at Pandora, World of Avatar
All the boba-topped foods at Disney World's Pandora World of Avatar look Instagrammable, but how do they taste? Almost everything from the new park is exceptional and worth the splurge. The pineapple lumpia is a hit as well as the veggie steam buns and this frozen nonalcoholic beverage known as the Night Blossom. It tastes like a very sweet, candy-flavored smoothie garnished with popping boba.