Will Black Panther Be Nominated For Oscars?
There's Already Oscar Buzz For Black Panther in 2019 — Here's What It Could Win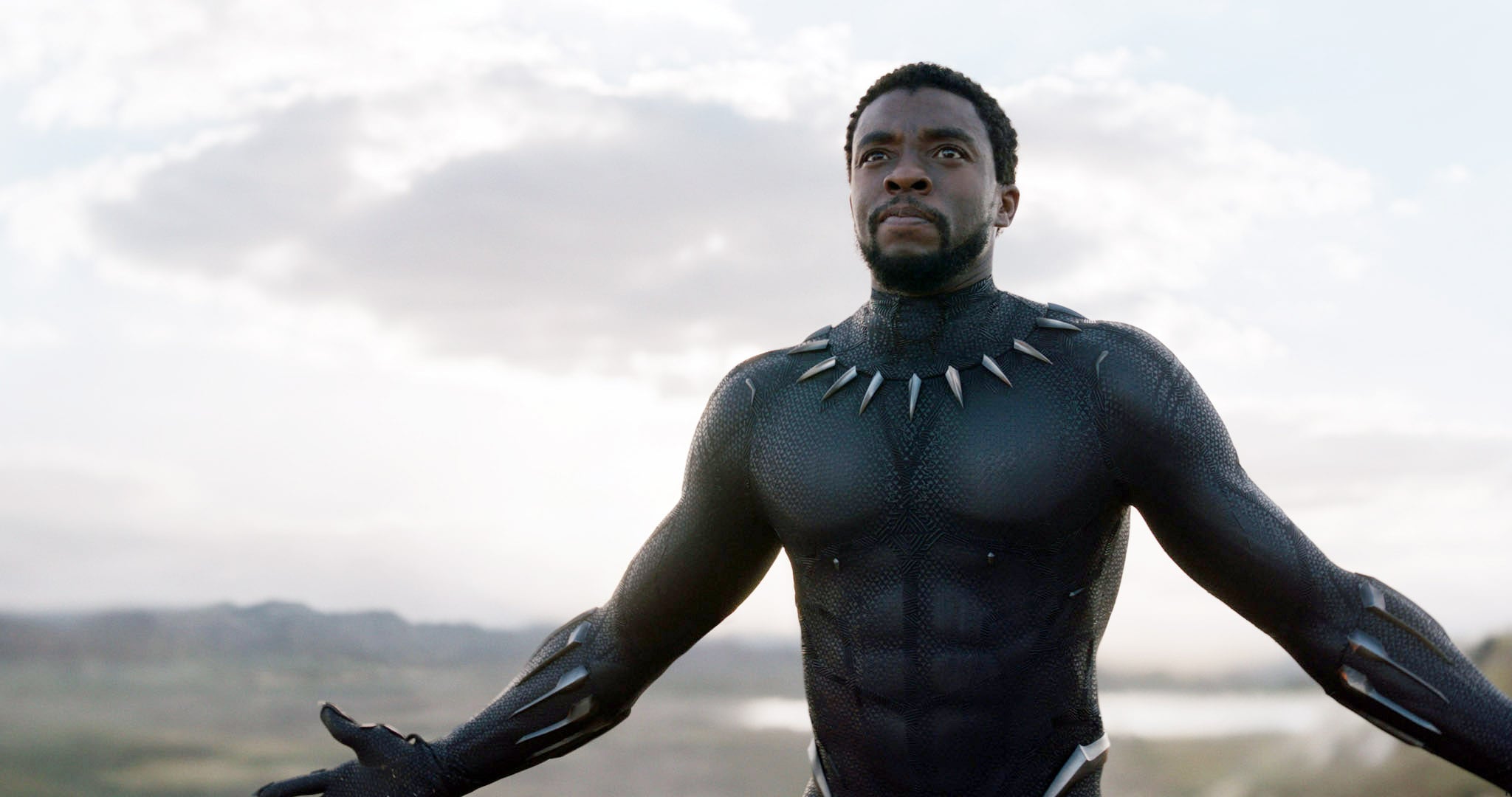 Black Panther has taken over the internet since its widely anticipated release, just in case you didn't hear already. With a well-respected director, talented cast, and epic soundtrack, Black Panther unsurprisingly appeals to both critics and mass audiences alike. While it won't be considered in the 2018 Oscars run, movie buffs are already thinking about its potential nominations for the 2019 Oscars.

Even without Oscar validation, though, its box office numbers and positive reviews speak for themselves.
Black Panther will likely receive nominations for its technical feats. Most years, crowd-pleasing action movies dominate with nominations for categories in designs and effects. In 2016, Suicide Squad even won an Oscar for best makeup and hairstyling. The Black Panther project features the most prominent technical players in the entertainment industry. Its cinematographer, Rachel Morrison, is the first female cinematographer to get an Academy Award nomination for her work in Mudbound. We wouldn't be surprised if she gets a nod next year for bringing Wakanda to life. Receiving Academy Award nominations for her work in Malcolm X and Amistad, Ruth E. Carter stands out as a contender for best costume with her vibrant, culturally significant wardrobe choices in Black Panther. It's also hard to deny the movie's sleek hair and makeup, a collaboration between Academy-recognized designers Joel Harlow and Ken Diaz. While director Ryan Coogler's debut superhero film might be edged out by other action movies (Wonder Woman was notably snubbed this year), its chances for technical bids look pretty good.
Additionally, we should also keep in mind Kendrick Lamar and SZA's single "All the Stars" for best original song. Aside from curating and producing the soundtrack, Lamar also wrote the movie's chart-topping anthem.
Of course, the term "Oscar bait" exists for a reason. Oscar favorites are usually period pieces full of gravitas and seasoned actors. Could a movie like Black Panther be considered for major categories, such as best director, picture, lead actor or actress, or supporting actor or actress? Coogler is a revered director with critical darlings like Fruitvale Station and Creed under his belt. We also shouldn't count out best supporting actress for Danai Gurira as the fierce, complex Wakandan warrior or best supporting actor for Michael B. Jordan as the sexy antihero Killmonger. Few comic-book films get nominated for these categories, but there have been exceptions to the norm. This year, Marvel's Logan received an Oscar nomination for best adapted screenplay alongside films like Call Me by Your Name and Molly's Game. Logan may not take home the prize, but its nomination marks an accomplishment in the comic-book world. So far, the only superhero film to win in a major category is The Dark Knight, with Heath Ledger receiving the award for best supporting actor posthumously in 2008.
There's also the matter of release date. Movies that receive the most Oscar nominations tend to get released between October and December, right before Oscars season. Could an early release date hurt Black Panther's chances of getting the Oscars recognition that it deserves? Maybe. But we shouldn't forget that Get Out, a horror film released in February, received four Oscar nominations. And the nominations aren't just in technical categories either. They're for the big-money slots — best picture, director, actor in a leading role, and original screenplay. Throughout time, a few other films also stand out as exceptions to this unspoken rule. Casablanca, for example, was released in January 1943 but received nine Oscar nominations and took home three Oscars. The Silence of the Lambs, a horror movie released in February 1991, brought home five Oscars out of seven nominations.
Black Panther is remarkable, no matter which angle you look at it. We hope it'll get its due recognition from the Academy in 2019. Even without Oscar validation, though, its box office numbers and positive reviews speak for themselves.