Abbott Elementary Renewed For Season 3
"Abbott Elementary" Snags a Season 3 Renewal After Major Golden Globe Wins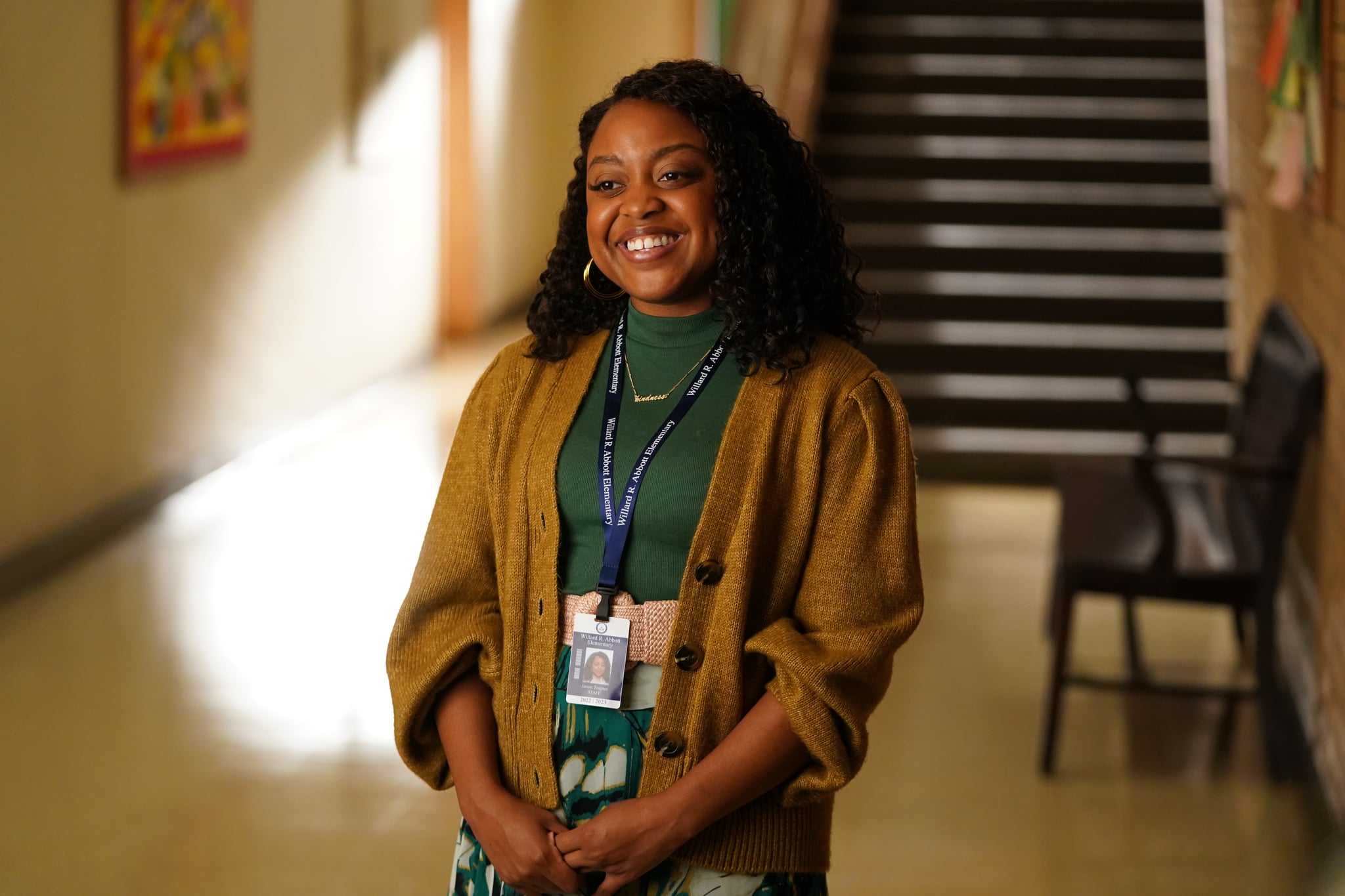 Get ready for another fun-filled semester with "Abbott Elementary" because the hit sitcom is officially returning for a third season! Fresh off its winning night at the 2023 Golden Globe Awards, ABC announced its decision to renew the family series, which is midway through its second season. The show's entire core ensemble — comprised of Quinta Brunson, Tyler James Williams, Sheryl Lee Ralph, Janelle James, Lisa Ann Walter, Chris Perfetti, and William Stanford Davis — will most likely return to reprise their respective roles, and fans can bet on more special guest stars in the upcoming season.
"Abbott Elementary" is currently on an awards show winning streak following its historical night at the 2022 Emmy Awards and three major wins at the Golden Globes. On Tuesday, the sitcom took home awards for best television series, musical or comedy, and Brunson and Williams both took home best actor awards (a first for the latter).
To say "Abbott Elementary" is one of the best shows on TV right now is an understatement, as the series and creator Brunson were quickly dubbed the saving grace of the sitcom genre following its explosive first season. In a previous interview with POPSUGAR, the cast all reflected on their game-changing show and magical casting.
"[Quinta] picked good people to come together," Ralph shared. "Sometimes people just pick people and say, 'If they bring a bad energy, we can just tolerate it because we'll take those numbers,' and I think Quinta was very purposeful in saying, 'No, we can't have anything that's going to upset the vibe. We have to have a good vibe.' . . . The only way we were going to make it is if we had true professionals who understood we must be on the same page."
"Abbott Elementary"'s mockumentary format, beloved school setting, and exceptional cast have been the keys to its success, and Brunson assured us that she doesn't plan on shying away from her award-winning formula anytime soon. "It's very important to me. It is a workplace comedy, you said exactly it, and I think [the characters] work best in the workplace," she said. "That is where the stories are told. That's where we get the most meat from our characters, so it matters for them to stay there, to me."
Between its many hilarious moments and the will-they-won't-they teased romance of Janine (Brunson) and Gregory (Williams), "Abbott Elementary" has unearthed true comedy gold. Viewers will surely be thrilled to see how the sitcom continues to blow them away (and give them more gut-busting laughs) in season three. Stay tuned for more details to come.