How to Do Drop Squats
If You're Tired of Regular Squats, Try This Bodyweight Fat-Burning Move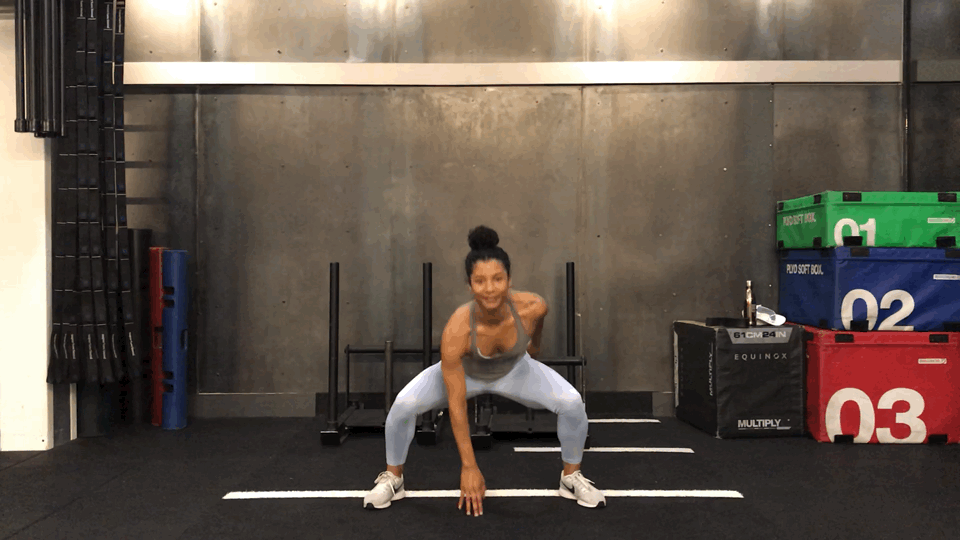 If you've already mastered the air squat and you're looking for a little more intensity, let me introduce you to the drop squat. Your glutes and quadriceps will be doing a majority of the work in this move, and because it's more explosive, you're going to burn more calories. And that is a good thing.
Drop Squat
Stand with your feet slightly wider than your shoulders, feet parallel or toes slightly turned out.
Jump your feet out as you lower into a squat. At the same time, bring your left hand in front of you, making contact with the ground. Your right arm should be relaxed, behind your back.
Jump your feet back in, returning to the starting position. This counts as one rep.
Repeat and be sure to alternate the hand that touches the ground.
Complete three sets of 15 reps.
Image Source: POPSUGAR Photography / Tamara Pridgett