Yoga Poses For Spine Flexibility
Want to Become More Flexible? Do This Yoga Sequence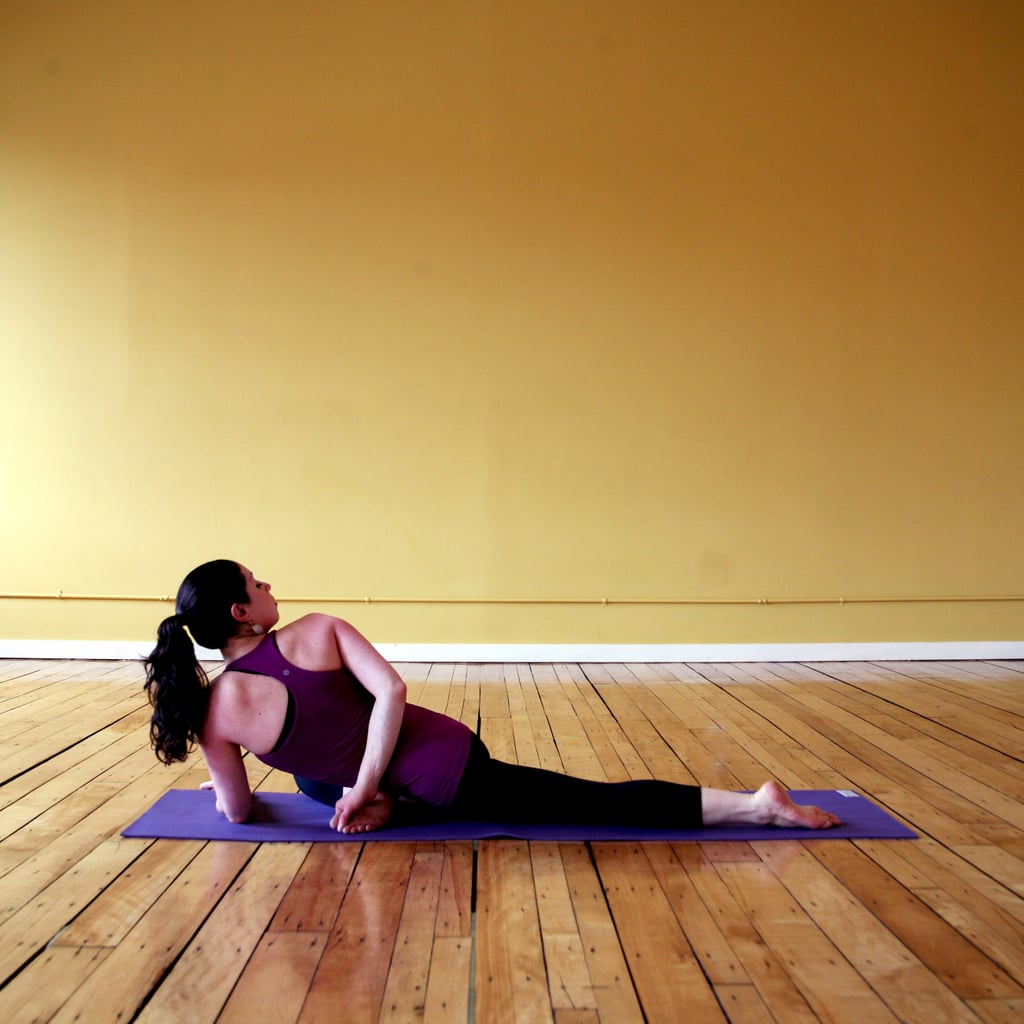 This pose will continue to open the hips as well as offer a deep spinal twist.
From Arching

Pigeon

, release your left elbow to the mat in front of your right knee, palm facing down.
Raise your right arm into the air and hold your right hip or for a deeper twist, hold onto your right toes. Actively draw your right shoulder back as you gaze over the top shoulder.
Breathe here for five breaths.