Weight Training For Women | Dumbbell Circuit Workout
Incinerate Fat and Build Muscle With This Kickass Printable Workout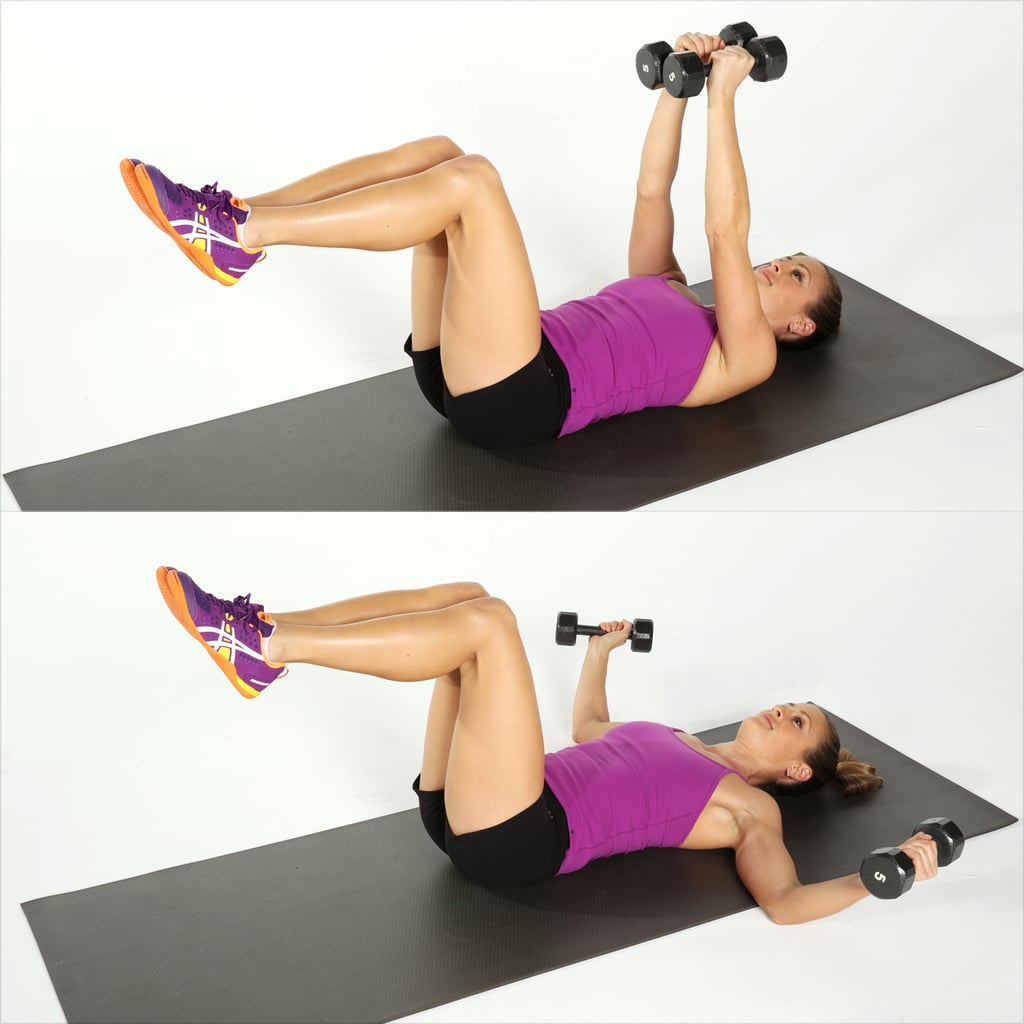 Work your pecs to give your chest a little lift while toning your low abs — what is not to love about this multitasking move?
Lie on your back with your hips and knees both at 90-degree angles. Using your low abs, press your lower back into the mat. Raise your arms toward the ceiling, palms facing each other, keeping the elbow joint slightly bent.
Keeping your torso stable, open your arms out to the side until your elbows are about two inches from the floor.
Raise your arms back to the ceiling, bringing the weights together over your chest. This completes one rep.
Do 15 reps to complete a set.
Use five- to 10-pound dumbbells.