Best Exercises and Stretches For Runners
Strengthen and Stretch! The 12 Moves All Runners Need to Do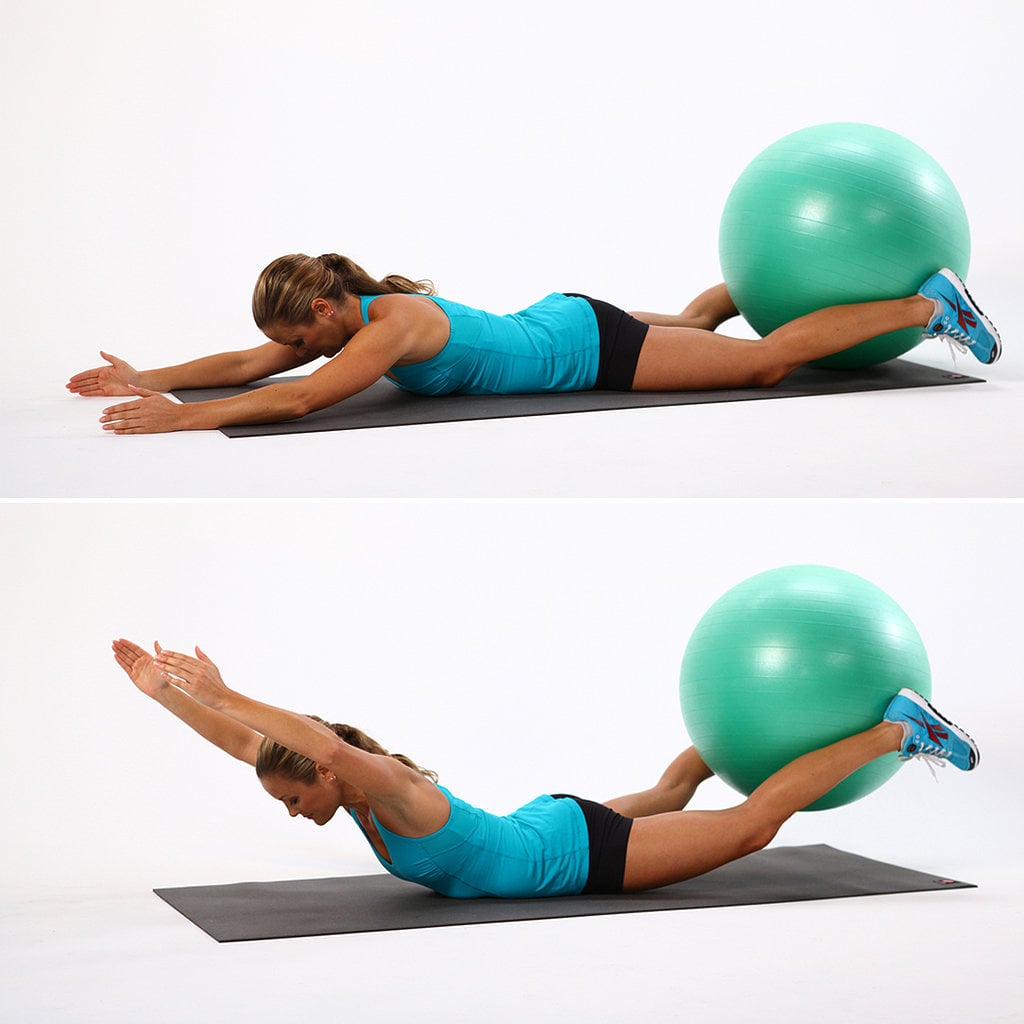 6
Move 6: Superman Ball Lift
What it does: Tones the back to prevent back pain.
Lie on your belly, and hold an exercise ball between your feet.
Engage your abs, and extend your arms straight out in front of you.
As you inhale, squeeze the ball and lift your knees, arms, and chest off the floor. Hold for a count of 10, and then slowly release your body back to the floor.
This completes one rep. Complete two sets of 10 lifts.