Exercise For Saddlebags
The 1 Move to Target Your Saddlebags and Tummy
Plank and side plank are two of the most effective bodyweight moves you can do. If you're a plank fan, then you're going to love this variation. The sassy side plank targets the outer thighs, butt, arms, and abs all at once.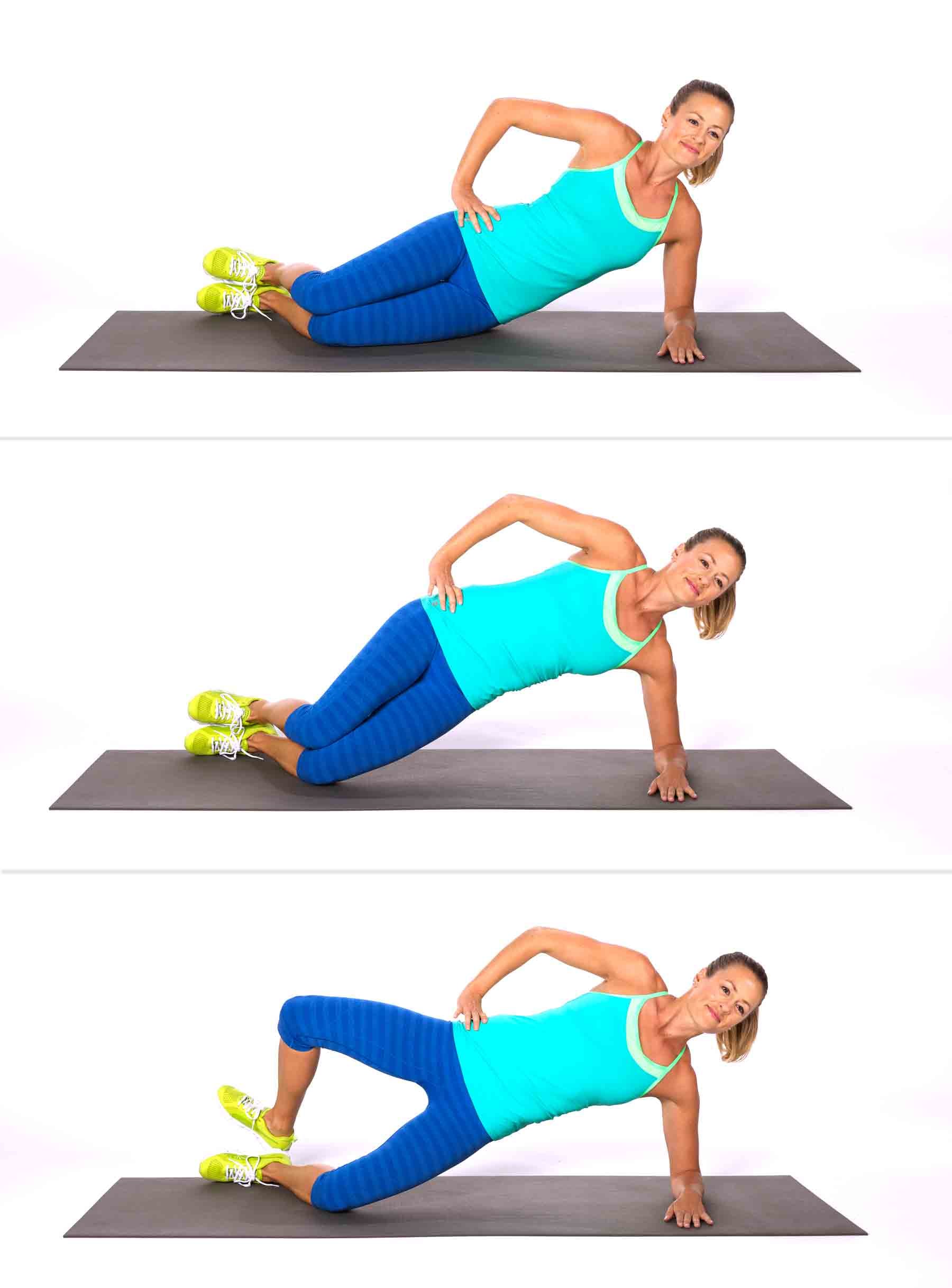 Lie on your left side with the knees slightly bent and your elbow underneath your shoulder.
Press into your bottom forearm to lift the hips as high as you can, keeping the abs engaged.
Raise your top knee to open the thighs like butterfly wings, then slowly lower the knee, completing one rep. The move is similar to the clam.
Perform three sets of 15 to 20 repetitions on each side.
Image Source: POPSUGAR Photography