Foods That Help Improve Your Mood
Eat Any of These Happy Foods to Beat the Winter Blues (Lookin' at You, SAD)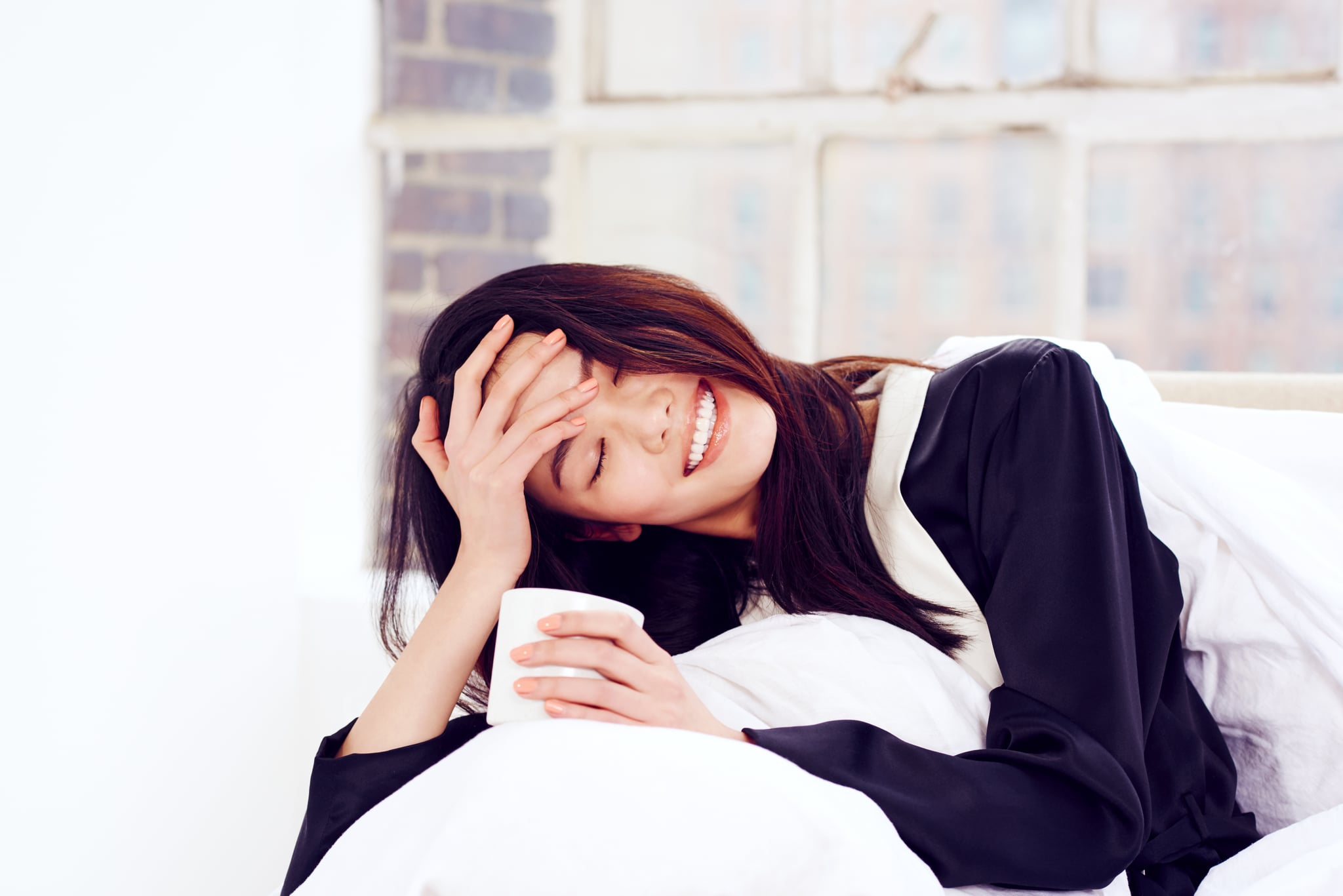 Your days are getting darker and the seasonal moodiness (or even depression) might be setting in, but certified health coach and cofounder of the Cooking Project Sasha Bernstein showed us how to keep the light on — with our food.
"Adding any of these ingredients to a buddha bowl or smoothie (depending where you are) can help lighten the mood," Sasha told POPSUGAR. Whether you eat them on their own or add them to your regular diet, these mood-boosting foods can help you feel better and fight off seasonal affective disorder.
Avocado. The type of fat in avocados "helps us absorb other plant nutrients," said Sasha, "including vitamins and antioxidants — nutrients we wouldn't otherwise get." Without these essential nutrients, Sasha says, you'll be left "feeling off or depleted."
Orange and citrus. "Winter is citrus season!" said Sasha. "Besides loads of vitamin C, fruits like oranges offer potassium, which, among other things like fluid regulation, also helps relieve anxiety and stress."
Cinnamon. "With antioxidants galore, cinnamon helps us feel younger, stronger, and healthier. Plus, it acts as a natural sugarless sweetener; that's an easy smile too."
Ginger. This root is "a natural stomach settler and is also used as a pain reliever (proven to be as effective as ibuprofen), especially for menstrual pain." And when you feel better physically, you'll feel a little better mentally, too.
Grassmilk yogurt. "The bacteria in yogurt (probiotics) help the gut and immune system, which equates to a better mood," said Sasha. Grassmilk yogurt — no, not plant milk made from grass (it's from grass-fed cow dairy) — "turns it up with improved omega 3:6 levels, which can combat anxiety and depression and also improve metabolism. Who isn't looking for that?" Sasha is obsessed with Organic Valley's Grassmilk Yogurt "because it's one of the only truly 100 percent grass-fed options available and it's delicious."
Turmeric. This spicy root "contains tons of curcumin, which, among other things (anti-inflammatory properties first and foremost), can lower blood sugar and help keep mood and energy stable."
Frozen pineapple. "My mom calls pineapple happy food," said Sasha. "It might not be local for you, but for a treat, try tryptophan-loaded pineapple, shown to correlate with increased levels of serotonin and lower incidents of mood disorders. It also promotes better sleep (as we all know from turkey time), so that's happy-making too."
Spearmint. "Besides the pleasant menthol flavor, spearmint offers a natural boost to fight fatigue."
Spinach and kale. These leafy greens "are high in folic acid," said Sasha. "If you're falling short of folic acid, it in can lead to anemia. To avoid sluggishness and worse, get your greens on."
Pumpkin seeds. This seasonal treat is "also high in tryptophan" and can help release serotonin, your body's natural mood-booster.
Chocolate. We know we don't have to twist your arm to get you to eat more chocolate, but dark chocolate in particular is loaded with magnesium, which can help reduce anxiety and boost your mood naturally.