I'm a Trainer, and This Is the Exercise You Need to Do to Transform Your Core Strength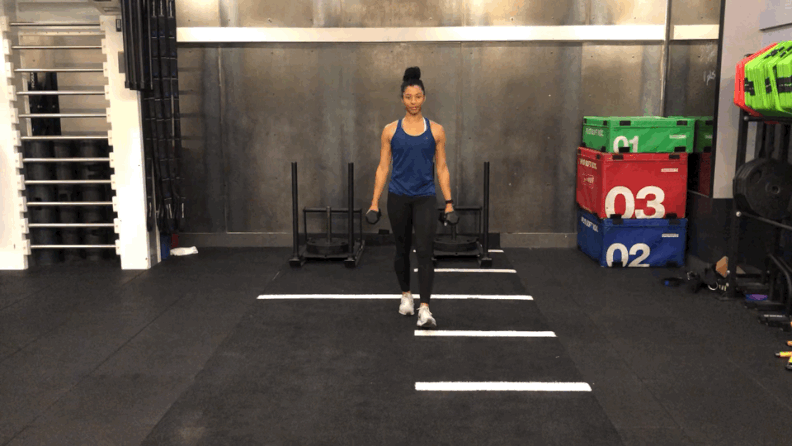 POPSUGAR Photography | Tamara Pridgett
POPSUGAR Photography | Tamara Pridgett
There's nothing like a good exercise that will fire up your abdominal muscles. One of my favorite moves that happens to be very back friendly is the farmer's carry. It looks super easy, but trust me, it is really going to ignite your core.

This is a great move to add to your workouts, and if done consistently, you'll really notice a transformation in your core strength.
How to Do a Farmer's Carry
Start standing with a 10-pound dumbbell in each hand; if this is too heavy or too light, feel free to adjust the weight. Make sure your bodyweight is evenly distributed on each foot, your spine is in a neutral position, and your shoulders are back and open.
With your arms extended, hold the dumbbells about four inches away from your legs; this will activate your abdominal muscles. Begin to walk forward, maintaining a neutral spine and keeping your shoulders up and open.
Walk 10 steps forward, then turn around and walk for 10 more steps.