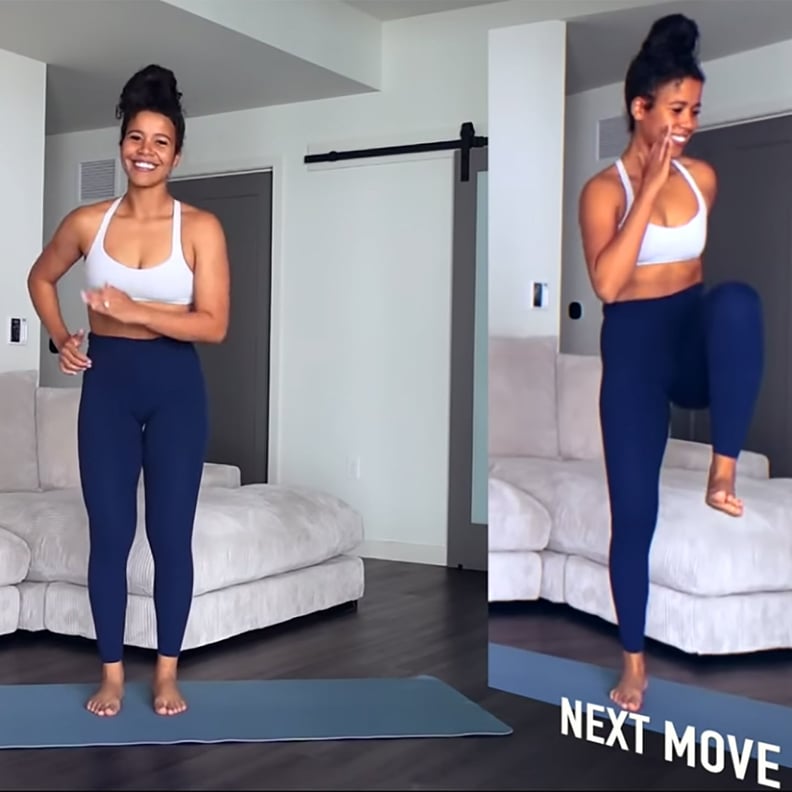 Yes, you can lose weight and get leaner and stronger just by walking! Certified personal trainer and kinesiologist Johanna Sophia (growwithjo on YouTube) knows firsthand that walking works, since it helped her lose 50 pounds after her pregnancy. She told POPSUGAR that her best friend inspired her to start making these walking workouts, as she lives in a place where no gyms are open. Her friend lives in an apartment and Sophia has to be quiet during her child's naptime, so these quiet, low-impact workouts were perfect.
Another reason she created these workouts was to make fitness accessible for beginners who have a hard time following fancy or complicated moves from trainers. "I wanted to create something simple and easy to follow where you could also get your steps in at home," Sophia said. We've rounded up all the indoor walking workout videos she's created, so you can mix up the workouts you do each week and feel inspired by her positivity to keep moving.
20-Minute 90s-Themed Walking Workout
In this fat-burning walking workout that feels like a 90s dance party, you'll burn around 200 calories, all while dancing your booty off!
45-Minute 3-Mile Fat-Burning Indoor Walk
This beginner-friendly 45-minute three-mile walking workout burns up to 500 calories to help you lose weight at home. Sophia said in the caption, "Do this workout everyday to see major weight loss results!!"
30-Minute Toned-Arms Indoor Walking Workout
20-Minute Indoor Fat-Burning Walking Workout
Not only is this low-impact workout easy on your joints, but it's quiet, in case you have neighbors or family you don't want to disturb.
15-Minute Fast Walking Workout
For a quick yet effective indoor walking workout, try this fast-paced low-impact workout to get your heart rate up.
15-Minute 1-Mile Walk at Home
20-Minute Indoor Walking Partner Workout
Grab a friend or a family member on Zoom and do this 20-minute walking workout together. You'll need a light pair of dumbbells.