Treadmill and Strength Training Combo Workout
Holy Hell! This Running + Strength Workout Is Intense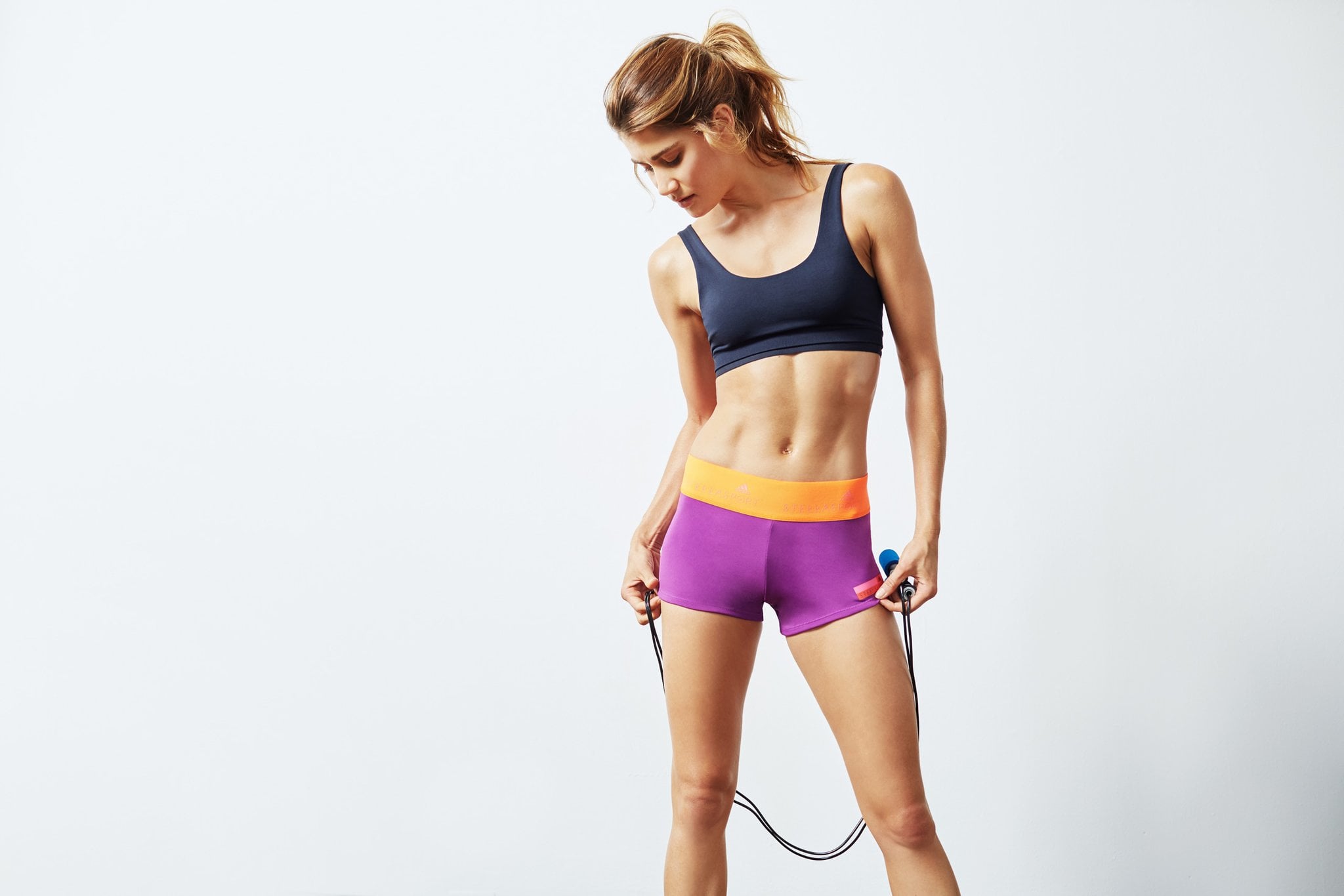 There are weeks when all you have time for is a one-and-done workout. The kind of workout that leaves sweat dripping from every inch of your body and every muscle shaking. The kind of workout that takes less than an hour to finish, but feels like you were working out for two. This is one of those workouts. If you're short on time, but need a solid sweat session, this beginner combo workout will do you right! A mix of strength training and running, you'll be tasked to push yourself to your edge, while getting stronger, leaner, and faster!
The Workout
Start off with the 10-minute strength session, then follow it up with the beginner-friendly treadmill interval workout. Before jumping into the workout, be sure to get in a quick dynamic warmup.
Strength
Go through the below circuit, doing as many rounds as possible in 10 minutes. Feel free to modify the exercises to suit your fitness level.
After cycling through 10 minutes of the strength circuit, hop on the treadmill for a satisfying interval workout that alternates between jogging and walking.
Cardio
| Time | Speed | Incline | Notes |
| --- | --- | --- | --- |
| 0:00-5:00 | 3.0 | 1.0 | Warmup |
| 5:00-6:00 | 5.5 | 1.0 | Ladder One |
| 6:00-7:00 | 3.5 | 1.0 | Recover |
| 7:00-9:00 | 5.5 | 1.0 | |
| 9:00-10:00 | 3.5 | 1.0 | Recover |
| 10:00-13:00 | 5.5 | 1.0 | |
| 13:00-14:00 | 3.5 | 1.0 | Recover |
| 14:00-18:00 | 5.5 | 1.0 | |
| 18:00-20:00 | 3.5 | 1.0 | Recover |
| 20:00-21:00 | 5.5 | 4.0 | Ladder Two |
| 21:00-22:00 | 3.5 | 1.0 | Recover |
| 22:00-24:00 | 5.5 | 3.0 | |
| 24:00-25:00 | 3.5 | 1.0 | Recover |
| 25:00-28:00 | 5.5 | 3.0 | |
| 28:00-29:00 | 3.5 | 1.0 | Recover |
| 29:00-33:00 | 5.5 | 1.0 | |
| 33:00-38:00 | 3.5 | 1.0 | Cooldown |