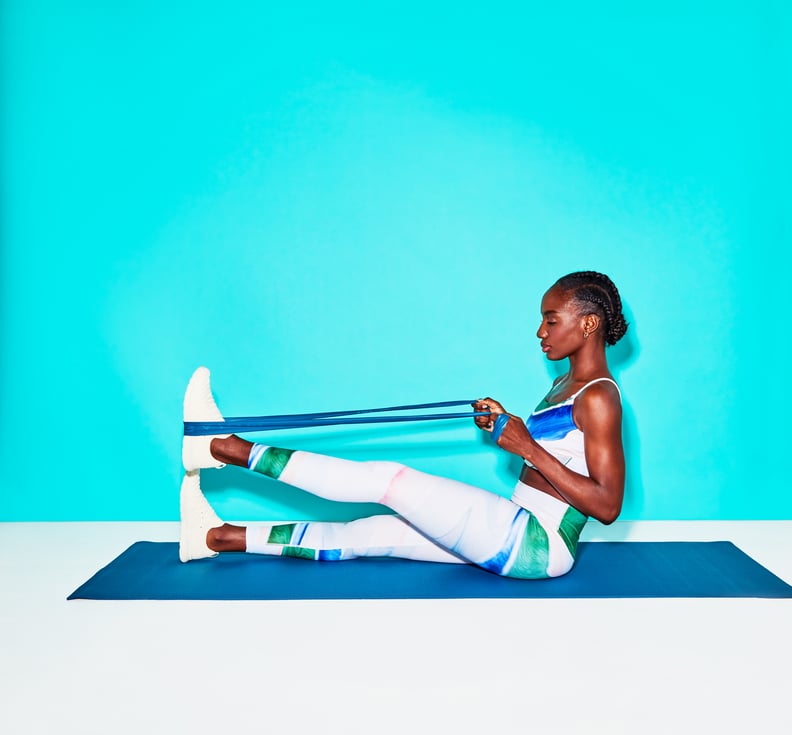 POPSUGAR Photography | Matthew Kelly
POPSUGAR Photography | Matthew Kelly
Resistance bands are as low-maintenance of a workout tool as it gets: they're lightweight, easy to store and travel with, cost-effective, and can target all muscle groups.
Match them with free home fitness videos for all occasions, skill levels, and timelines — and all you need to do is show up and shed some sweat.
It's especially easy when the resistance band fitness videos have been handpicked for you. That means you're just a scroll, click, and workout (that's up to you!) away from improved posture, activated glutes, toned arms, a stronger upper body, and a full-body burn.
30-Minute Fat-Burning Full-Body Workout With POPSUGAR
Grab a light and medium resistance band and block off a half-hour of muscle-burning workout time — you can thank Heba Ali, the founder of Evolve Nation, for the intense full-body sweat.
Mobility Routine For Posture: Resistance-Band Routine With Kai Simon
ACE-certified personal trainer Kai Simon completes this workout a few times a week because it helps better her posture — and, in return, feel good on a day-to-day basis. You can follow suit by adding these four exercises to your fitness repertoire.
12-Minute Upper-Body Resistance Band Workout With MadFit
After two rounds of back rows, tricep extensions, pull aparts, curls, and chest flys with fitness influencer Maddie Lymburner, your arms will be feeling extra strong and lean.
6-Minute Booty-Band Workout With HangTightwMarcie
Get an educational sweat in six minutes with ISSA-certified personal trainer Marcie of HangTightwMarcie. She's sharing tips for properly activating your glute muscles while performing a resistance band circuit.
Core Resistance-Band Workout With Tone It UP