Try This Schitt's Creek Workout Challenge While You Watch
This Schitt's Creek Workout Challenge Will Have You Drenched After Just 1 Episode
Image Source: Pop TV
You know that scene in Schitt's Creek's first season when Johnny Rose wakes up with his "nightshirt" completely soaked because the ceiling is leaking? Well, that's pretty much what you're going to look like after attempting this Schitt's Creek fitness challenge, except instead of motel ceiling sludge, you'll be drenched in sweat. Don't say we didn't warn you!
Seeing as we've been binge-watching the Pop TV sitcom nonstop the past few months, we created an equipment-free workout game to play during each episode when you're in the mood to multitask. Here's how it works: for some of the common phrases and actions that pop up during the show, there's a corresponding exercise move to perform as soon as it goes down on screen. Yes, of course David Rose's signature "oh my god" is involved, and considering how much he dramatically utters the three-word expression throughout the series, you better believe you're going to be firing up those muscles.
Ready to squat, burpee, and plank it out while watching the beloved Rose family's entertaining small-town adventures? Read ahead for POPSUGAR's official Schitt's Creek Workout Game, and be sure to have it on hand before your next watch. We're extending our best wishes and warmest regards to all who attempt it.
Schitt's Creek Workout Challenge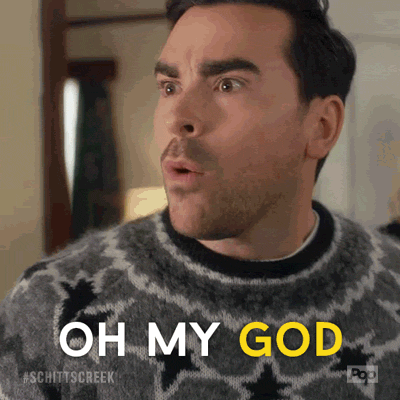 Image Source: Pop TV via GIPHY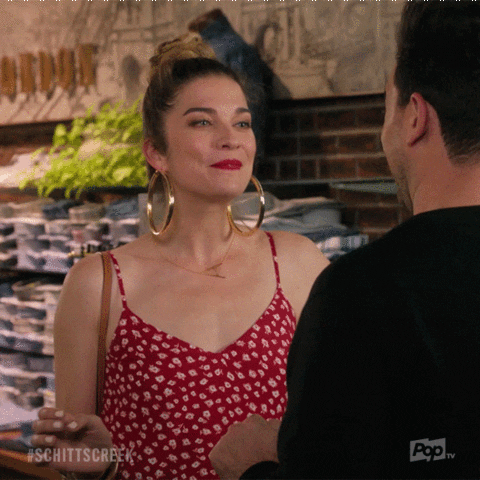 Image Source: Pop TV via GIPHY