Tips For Making Overnight Oats
The 10-Calorie Hack That Adds Protein and Fiber to Your Overnight Oats
It's hard to choose between a green smoothie and overnight oats. They're both quick and delicious, but I love them for different reasons. Smoothies are great because I can get my fill of greens, and overnights oats are perfect because they're so filling. While making a smoothie one day, watching the blender spinning around the pale green creaminess, I had a brilliant idea!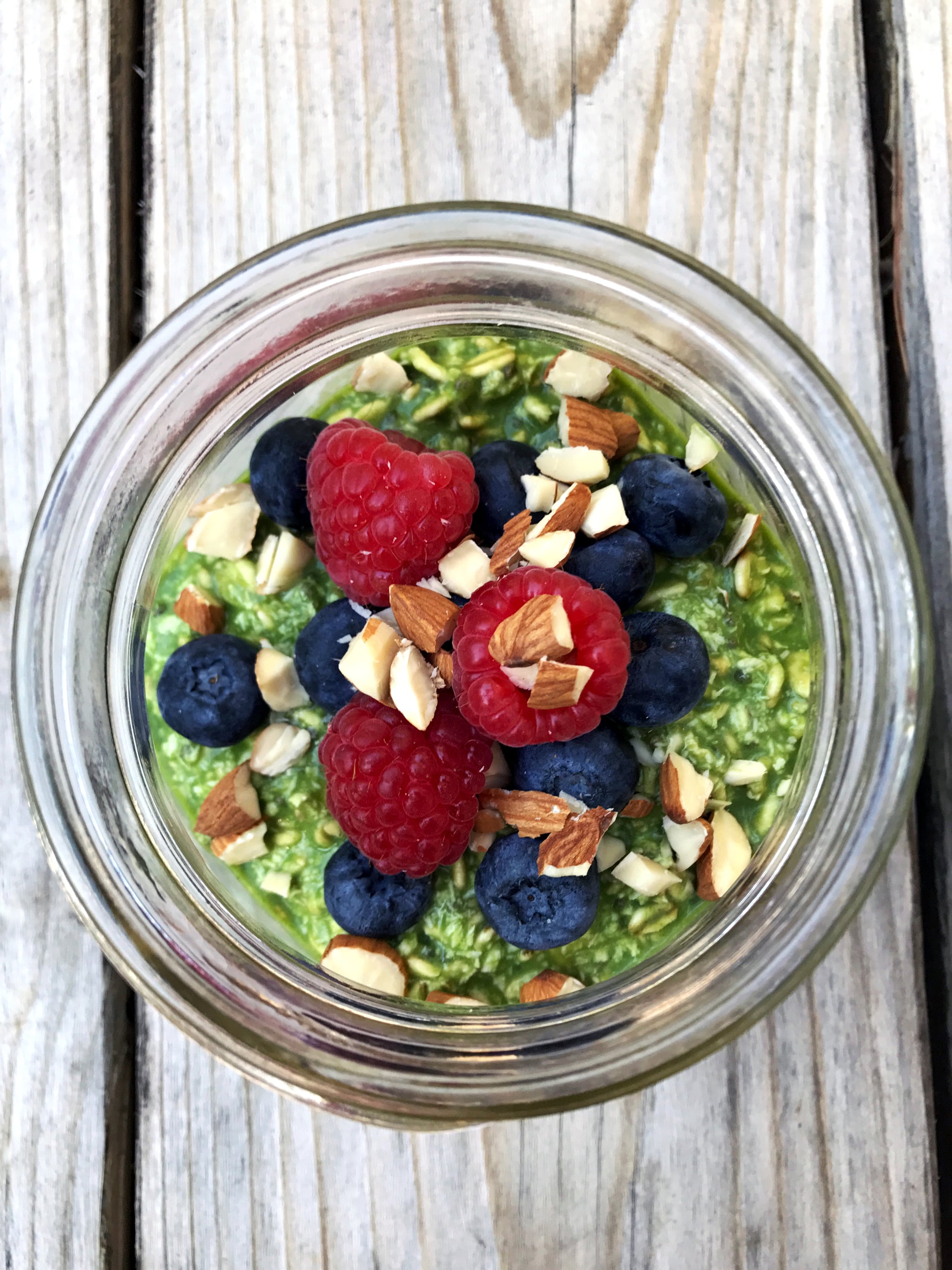 Why not add spinach to my overnight oats? Before pouring the soymilk into the mason jar of rolled oats, I threw it in the NutriBullet with one and a half cups of loosely packed spinach. Once the spinach was completely ground up into the soymilk, I added it to my jar of one-half cup rolled oats along with one teaspoon chia seeds, one tablespoon unsweetened coconut, and 1/4 teaspoon cinnamon.
The one and a half cups of spinach is only 10 calories, but it adds one gram of fiber and 1.3 grams of protein, 44.6 milligrams of calcium, and 250 milligrams of potassium. It also offers three-quarters of your recommended supply of vitamin A and 30 percent of your daily folate.
And since I used cinnamon, coconut, fresh fruit, and Silk Light Vanilla Soy Milk, it tasted sweet with a touch of vanilla-cinnamon — and I couldn't taste the spinach at all! This is a must-try overnight oats hack, and it tastes good cold or warmed up. If the green color is a little unsettling, add chocolate protein powder or cocoa powder, and it'll just look like brownie batter.